Deb ready to spot on Sidewinder
That's some killer flex.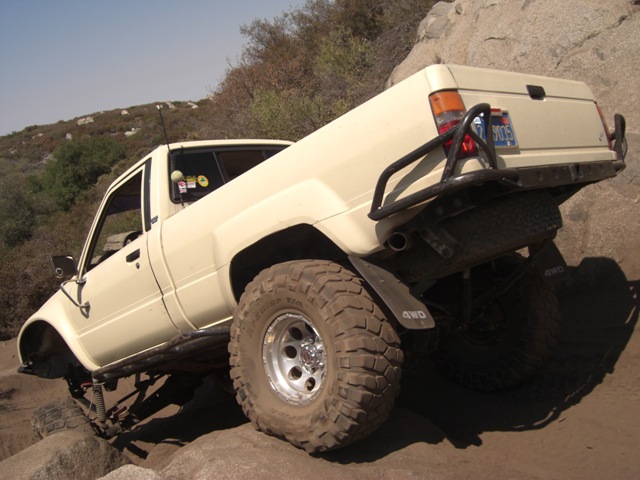 We do a quick run and head back to pick up Scott
Scott from SterlingRovers.com taking on the first good obstacle.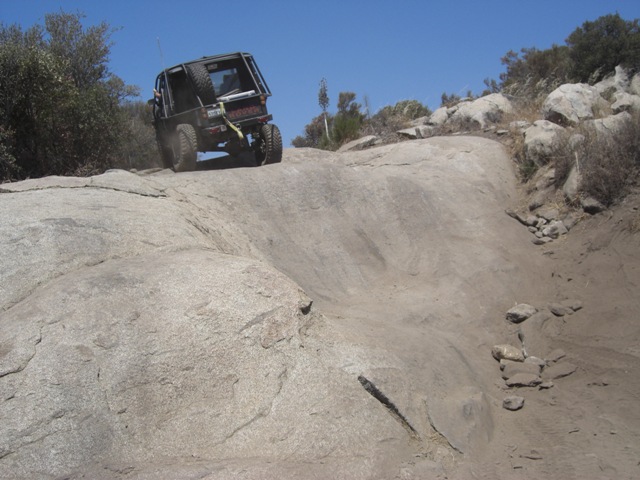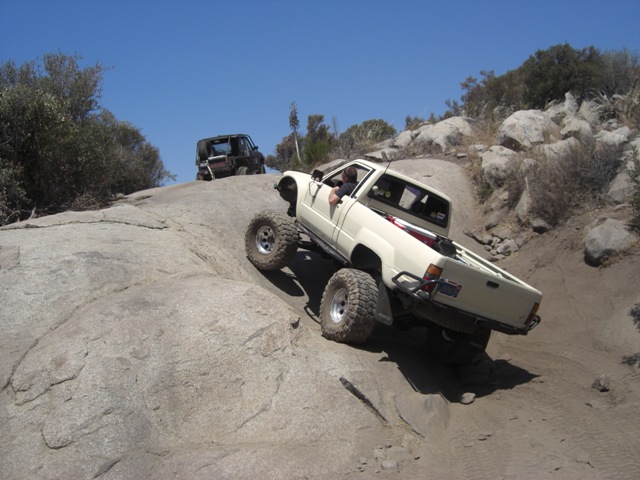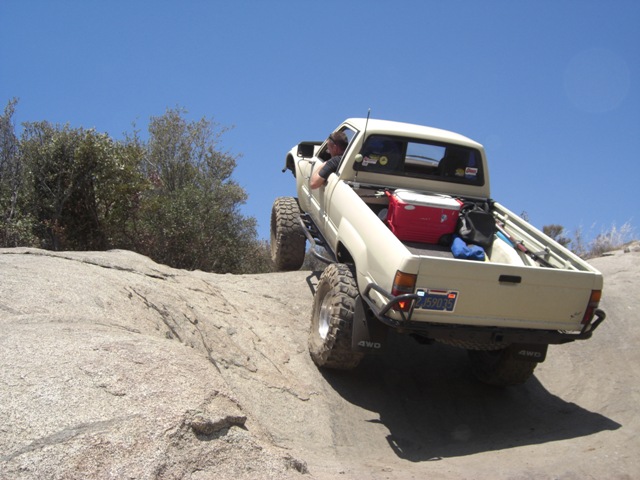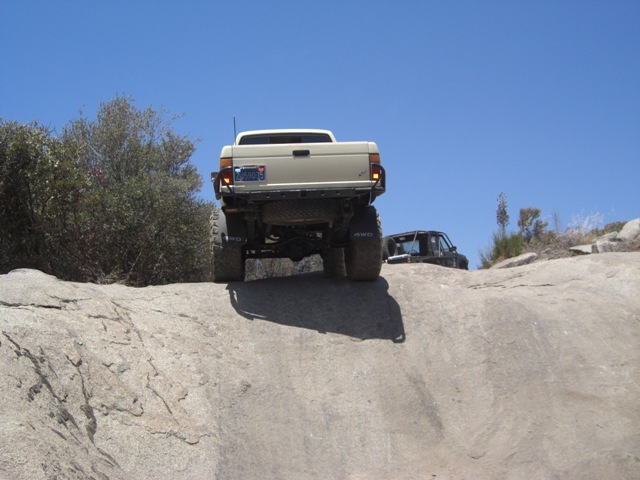 Playing around the slab
I talk Scott in to trying a steep section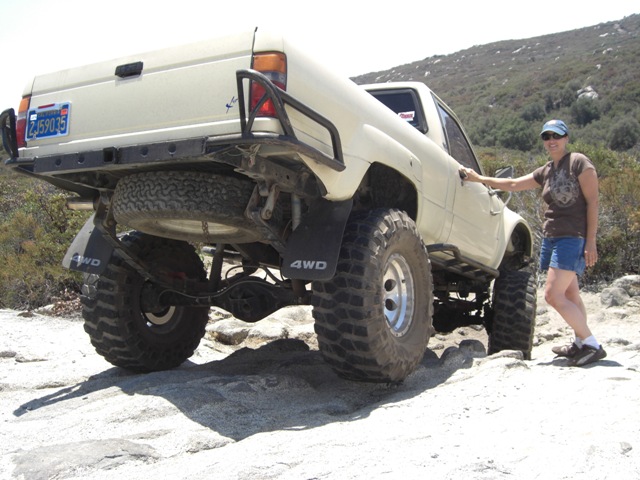 Deb ready for some more.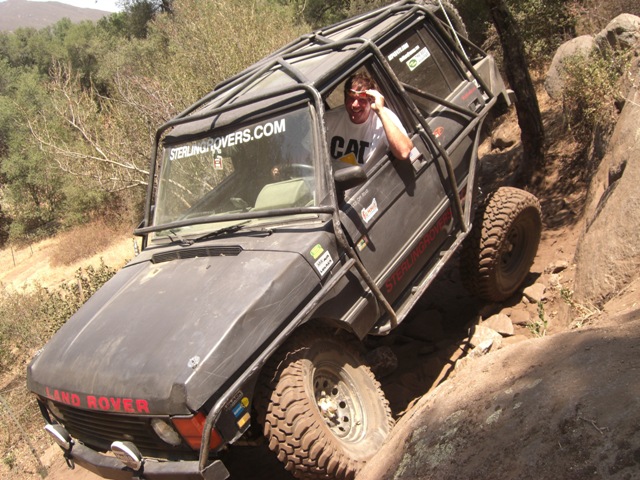 We head off to Bronco Peak connector.
Looks like some fun.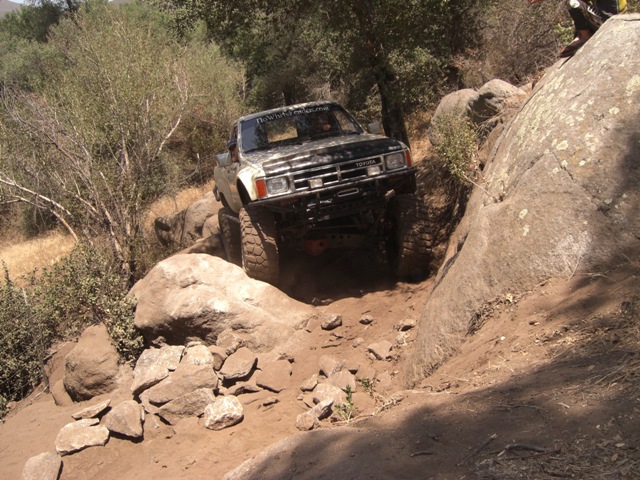 Rob having a blast on this section.
Next thing we see is Scott shooting for the stars.
After getting out and assessing the situation.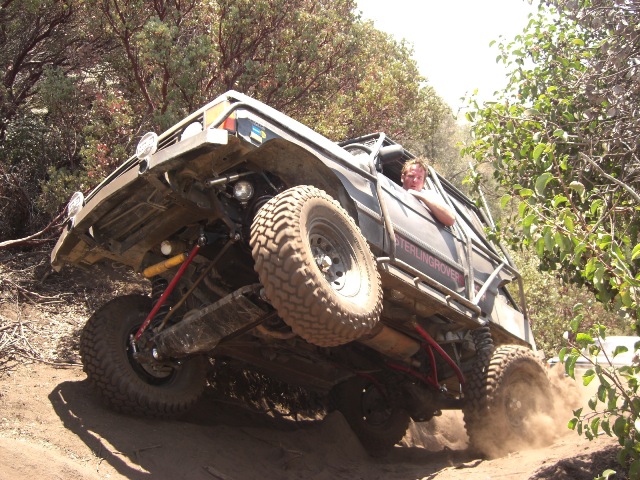 Scott jumps back in and drives it out.
The Toyota keeps nice and flat on a slightly better line.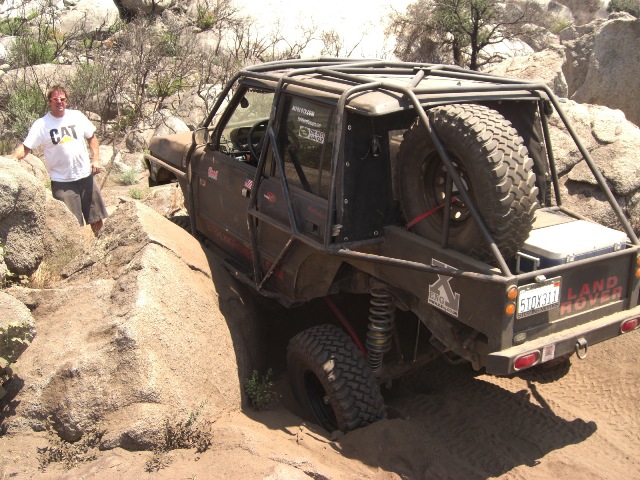 Scott hangs the Rover up good.
The Yota prepares to extract the Rover.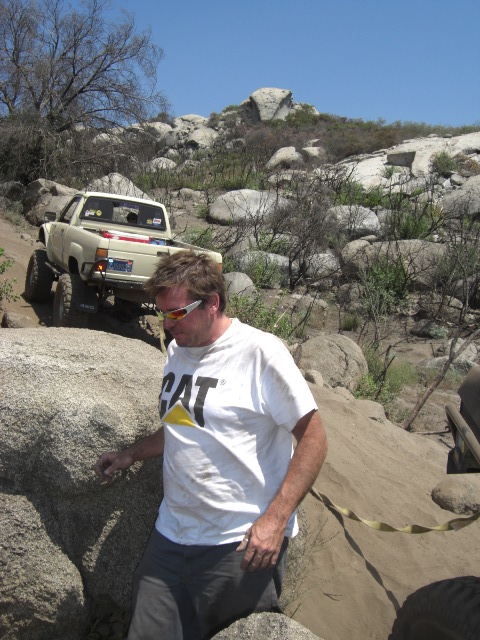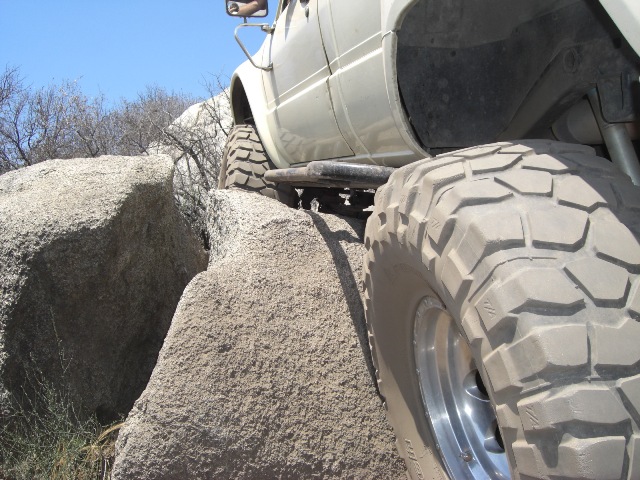 Rob heading through checking out the clearance difference from the Yota and the Rover.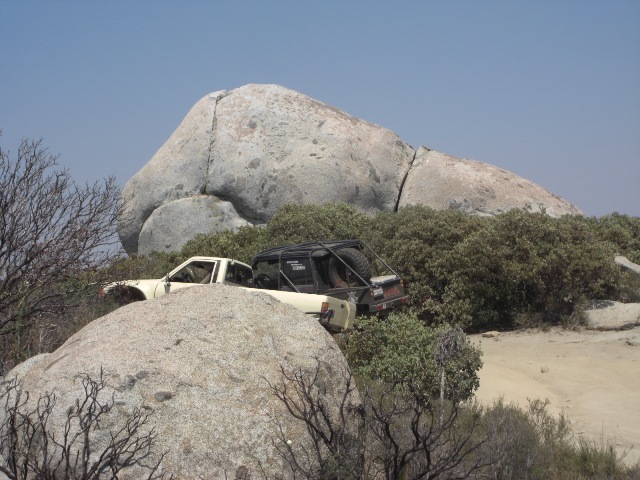 Lunch time at the top of Bronco Peak.
It's the BFGS Scott!!