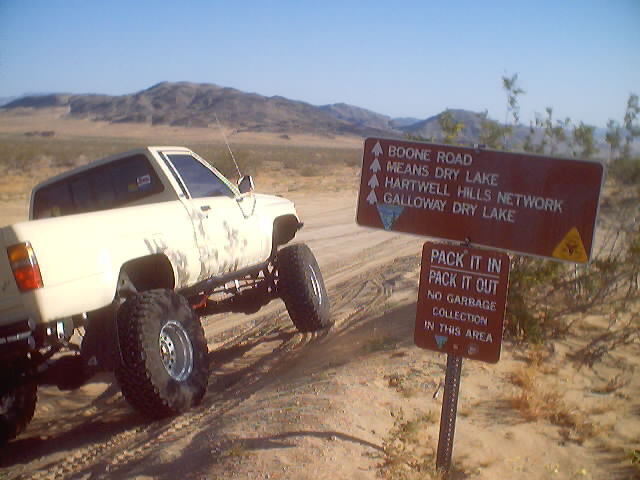 At the turn off.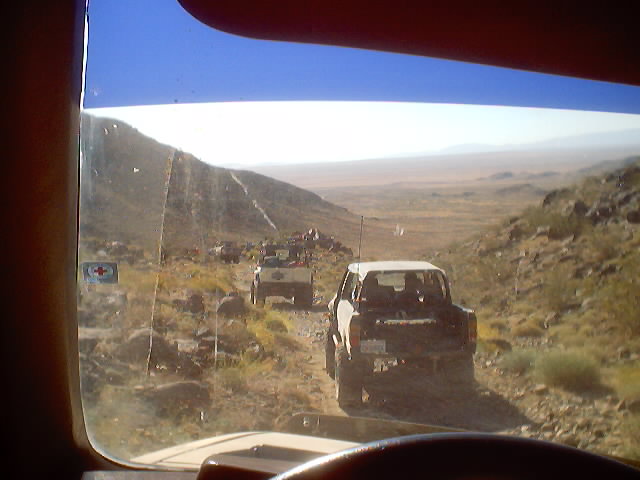 Yes I donated to the Mexican Red Cross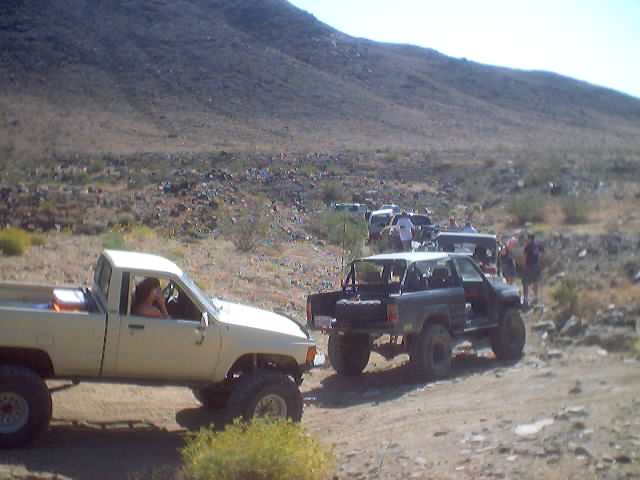 RJ where are you! Nextel SUCKS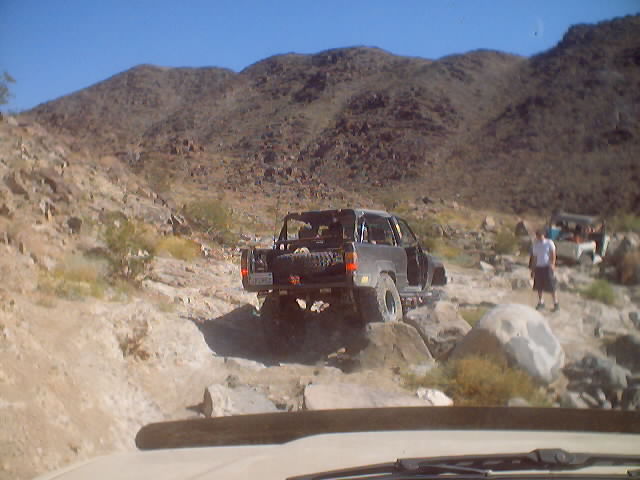 Waiting for the slow pokes in front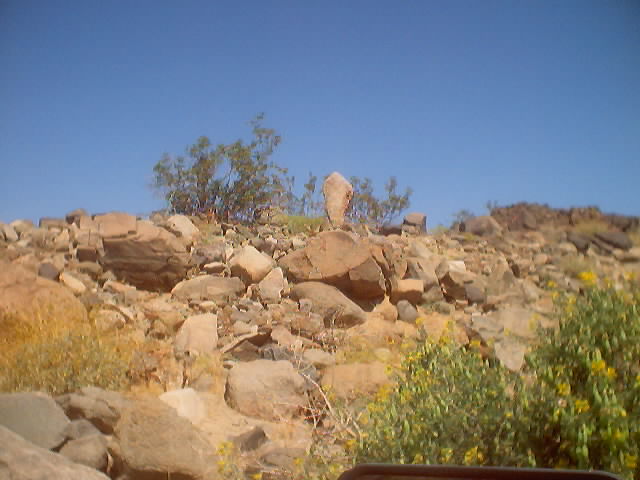 Someone else with time on their hands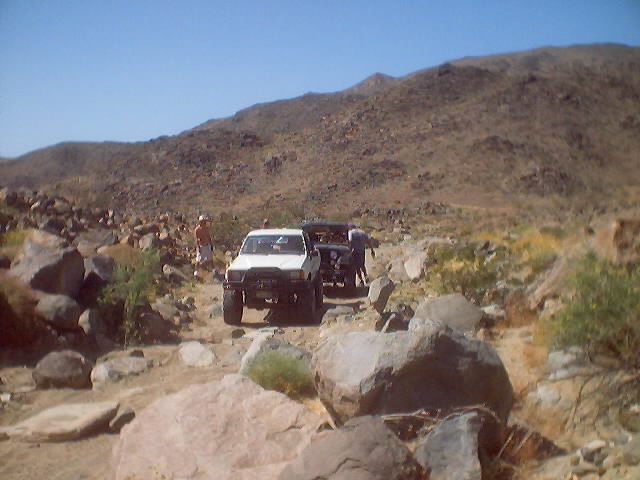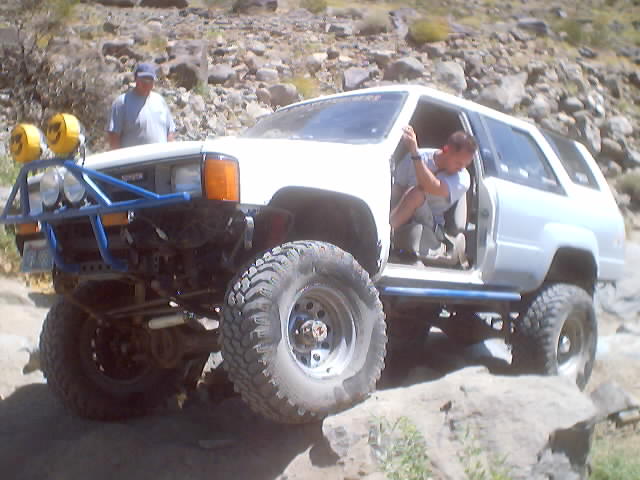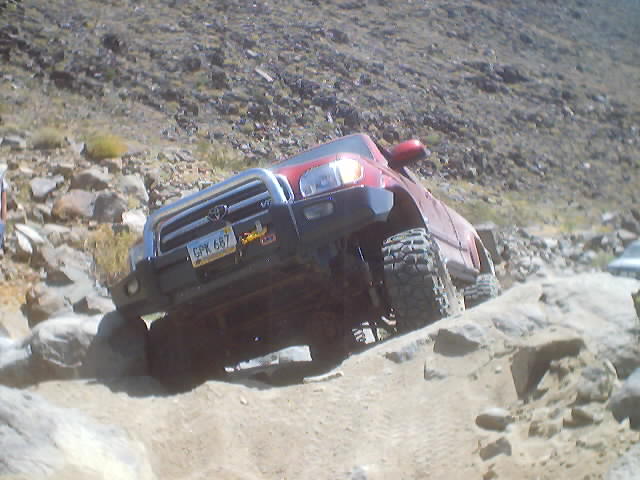 Solid Axle Tundra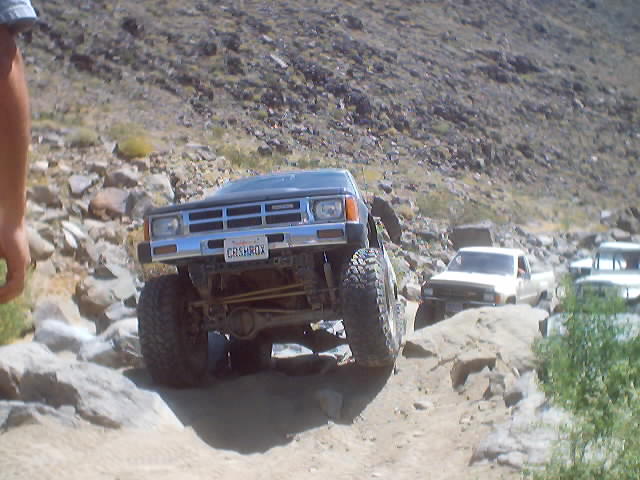 Crashing Rocks.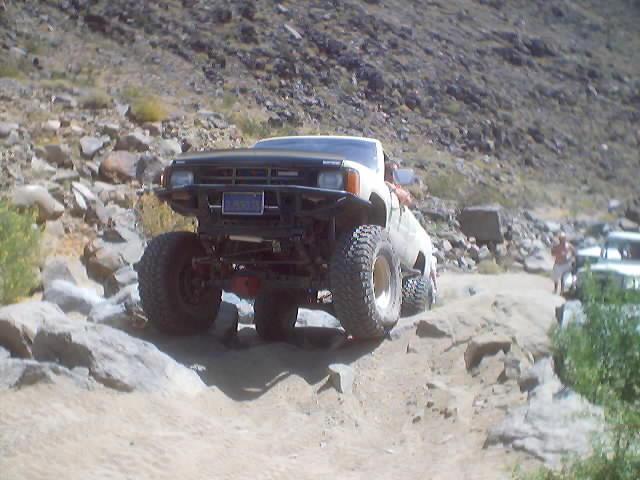 The slightly modified stockers in front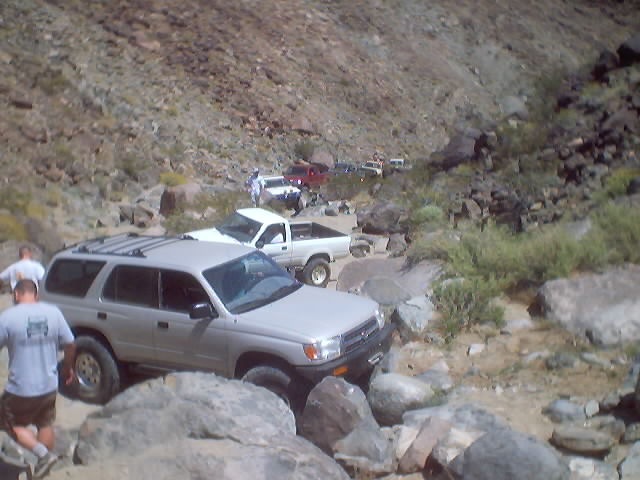 Stack'n rocks so we have a smooth path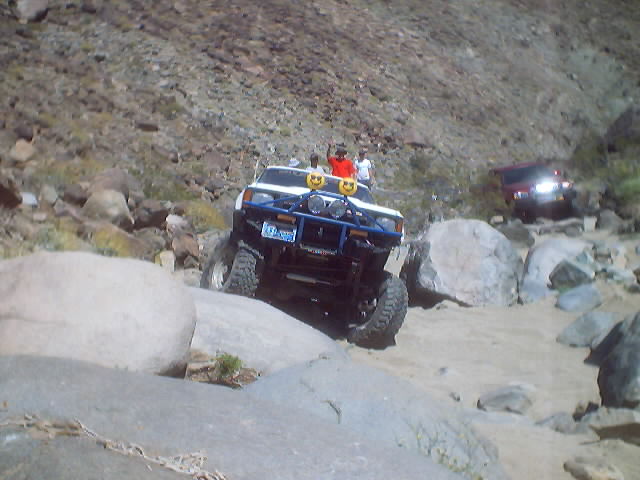 IFS truck.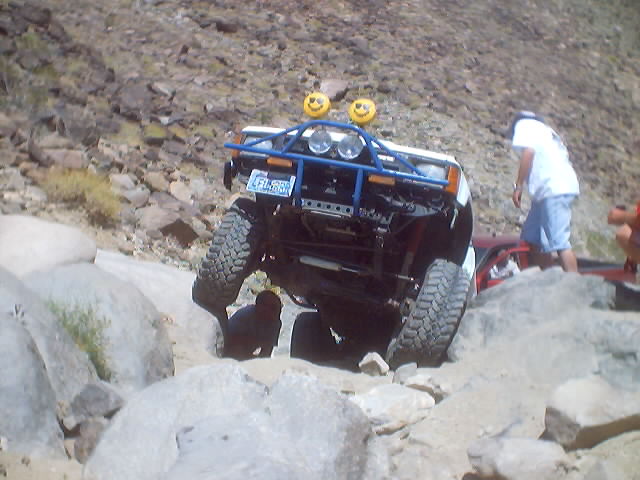 Its more interesting without a front locker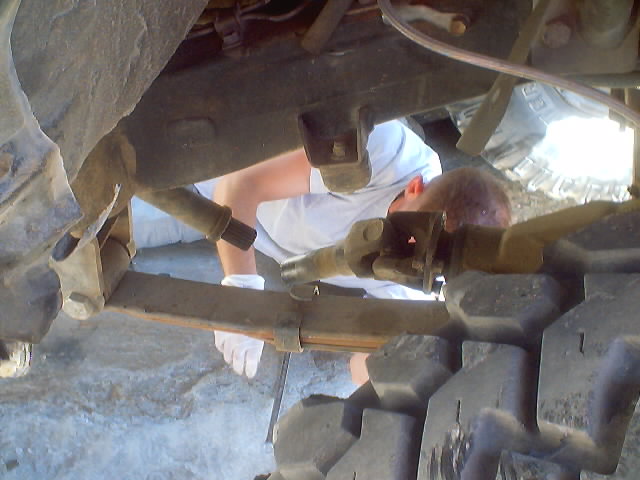 Its more interesting without a driveshaft
What a monster to spot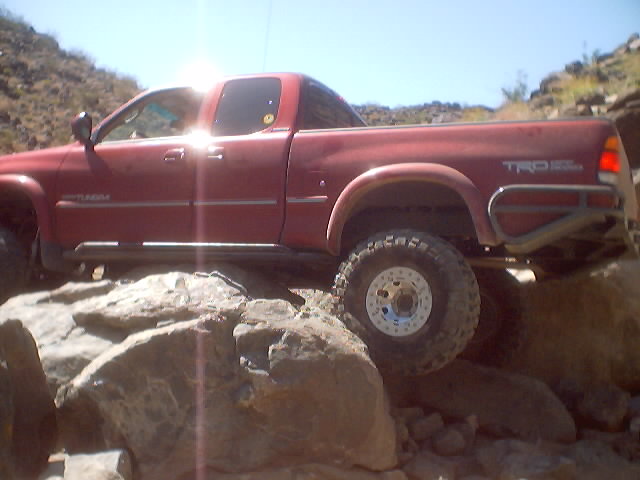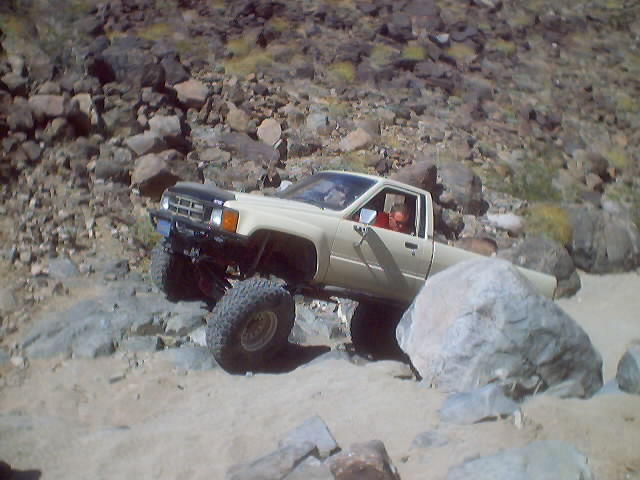 Dodging rocks.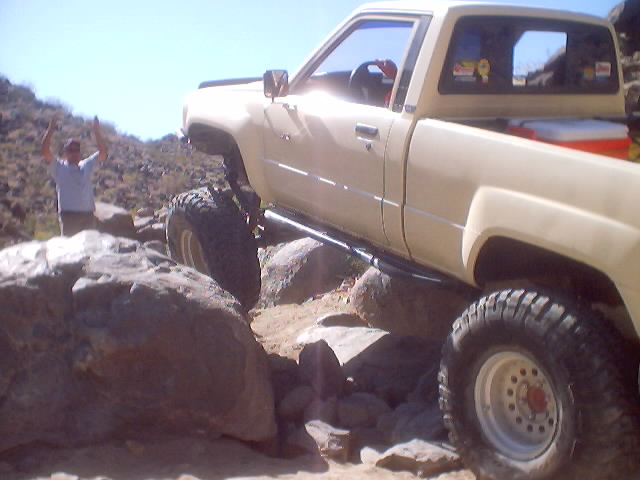 Good thing Joe is tall I can still see his finger tips.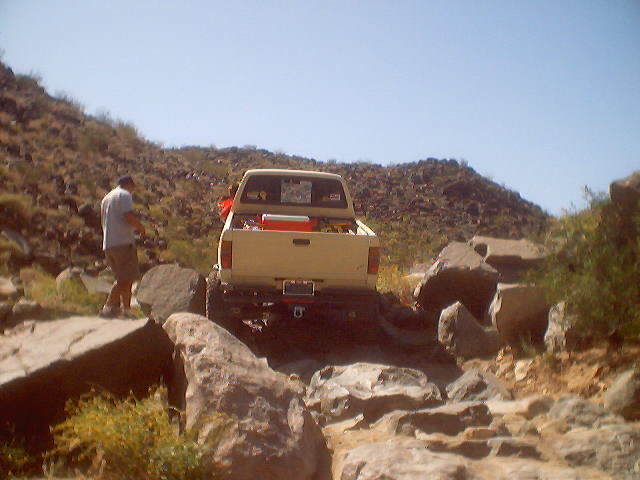 5.0! http://www.geocities.com/whizkeyfox/johnson/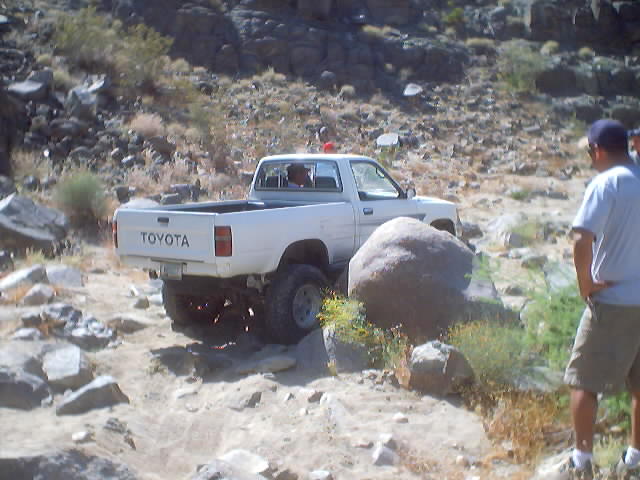 Dude how'd you get this in here?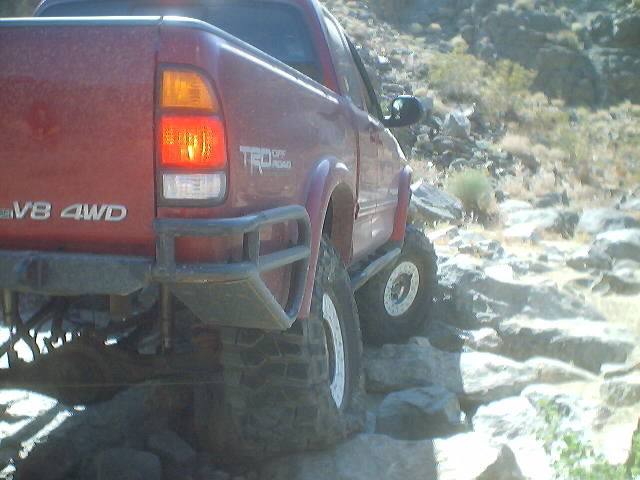 Joe avoids door damage by not using them. :o)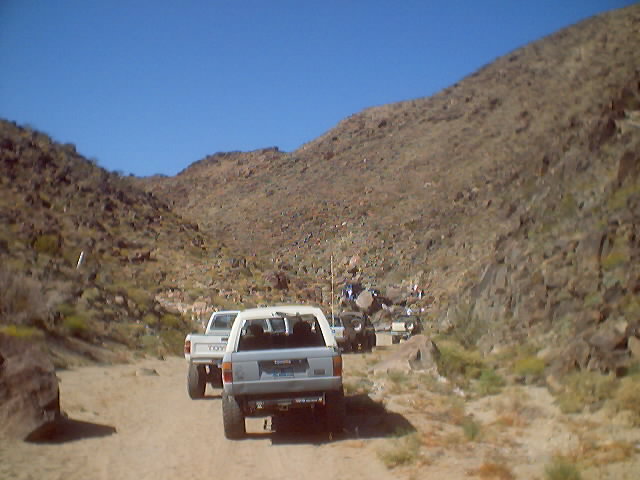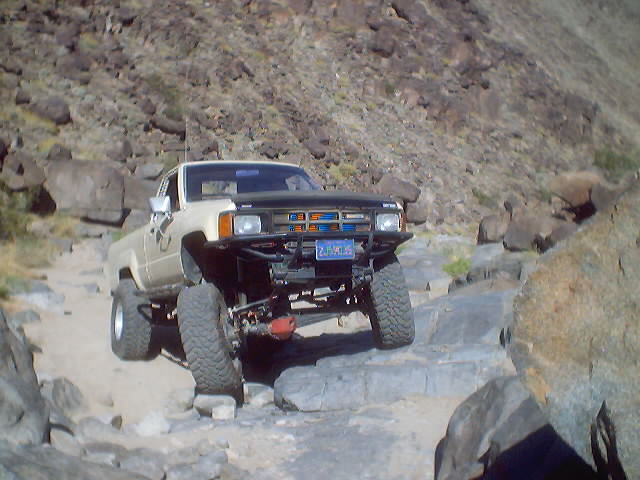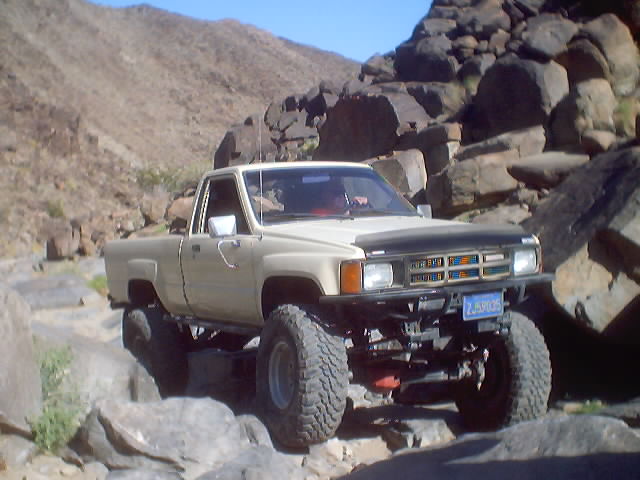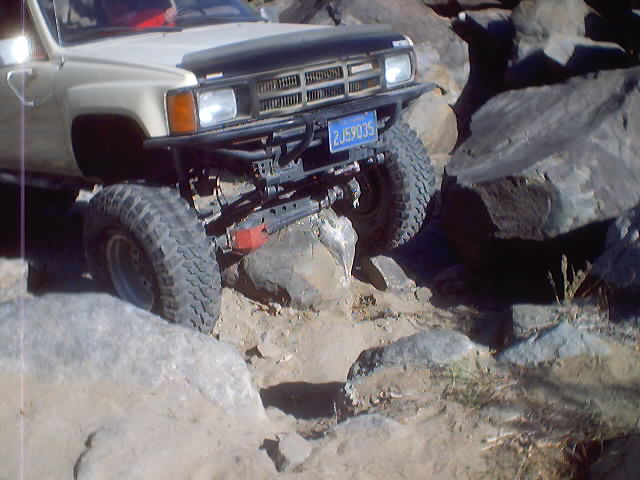 Another valve stem claimed
Shackles flexed out.
Hey they work for cheap.
You did not just touch that rock!!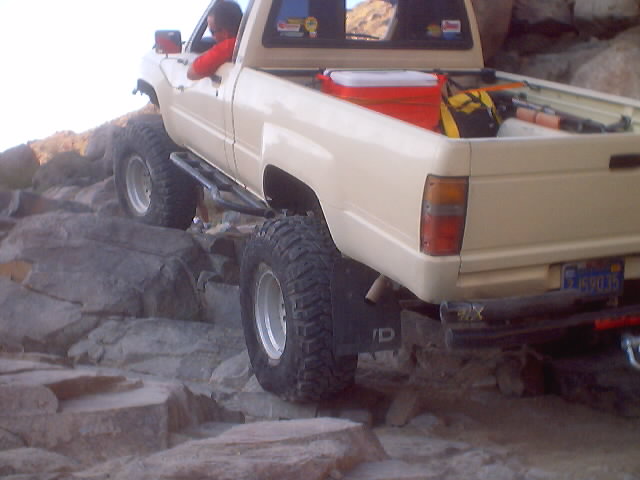 Hey! I still have tail lights..
The rescue team.