Thanks to All-Pro Offroad for hosting the event. Jon did an awesome job making sure everyone got through safe.
Tim airing down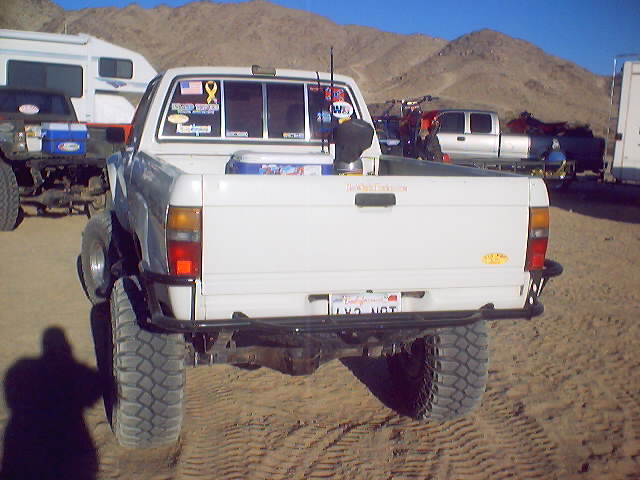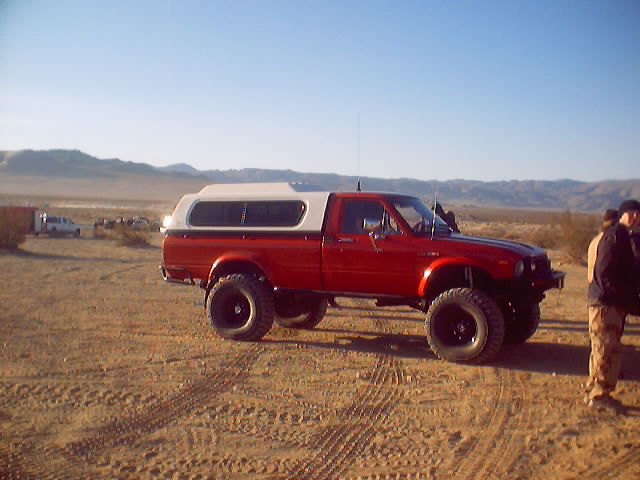 Really clean first gen. "4x4" truck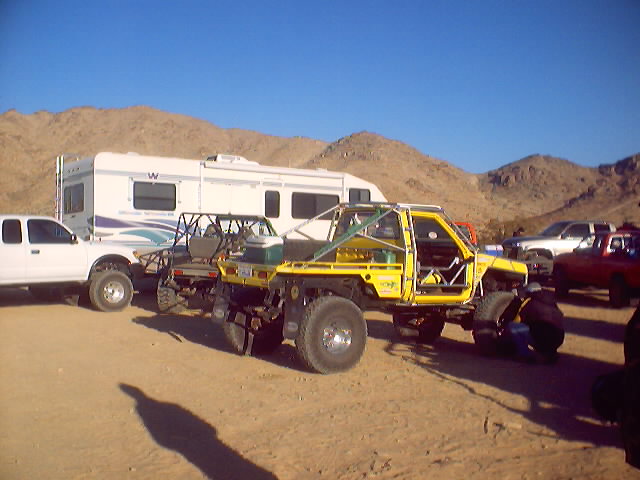 Andrew wondering where the Jeep came from.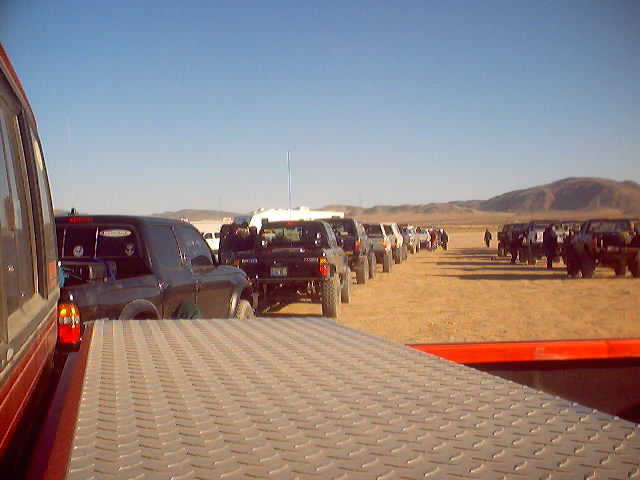 Huge line up for Fissure Mt trail.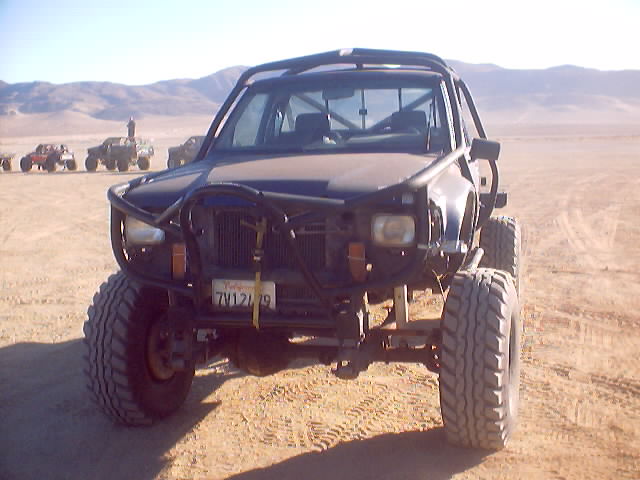 The Crazy French guy.
Jon Bundrant leading the trail.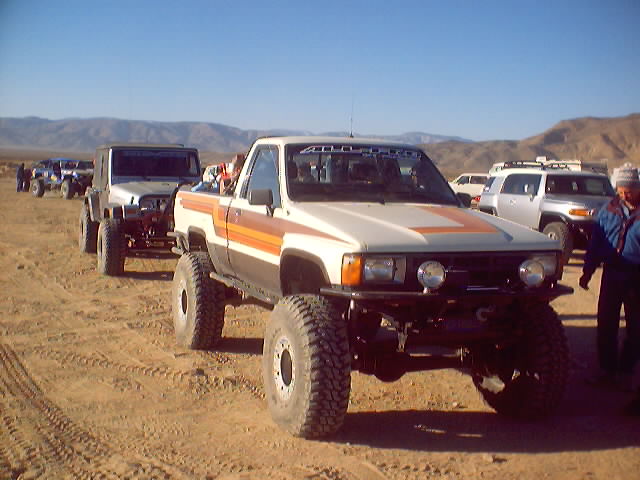 Nice old school paint job.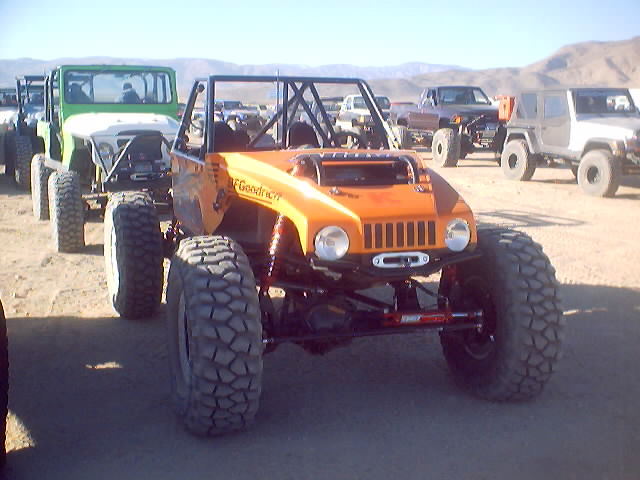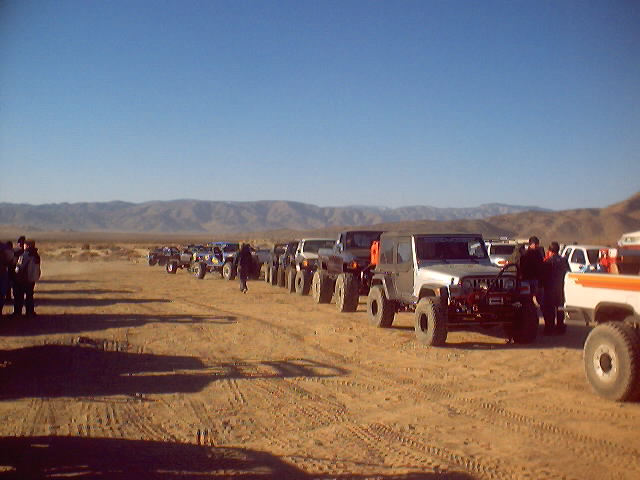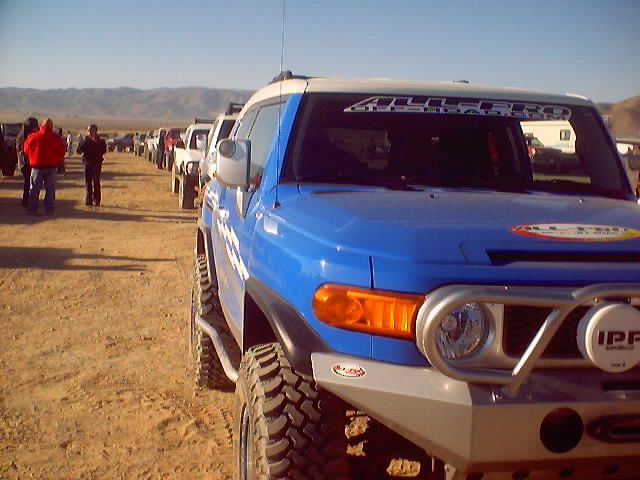 Nice clean 4runner for sale.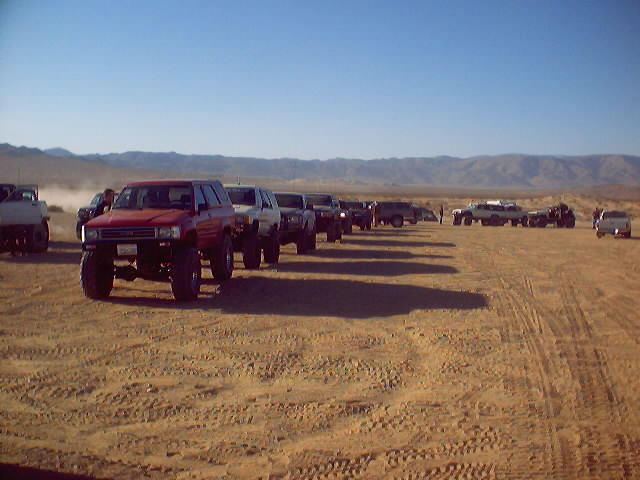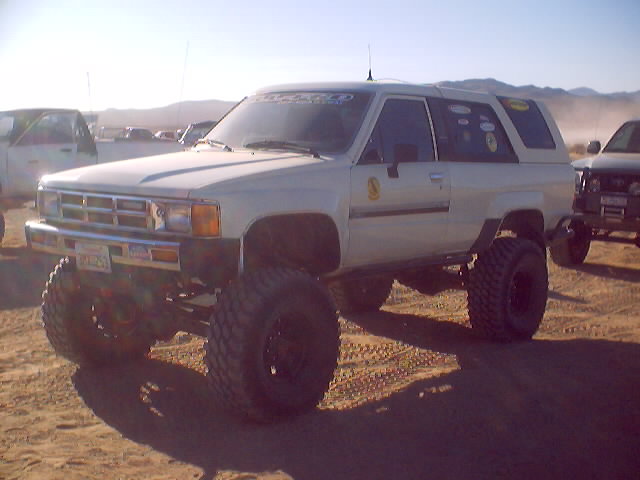 Toyota Double cab SAS.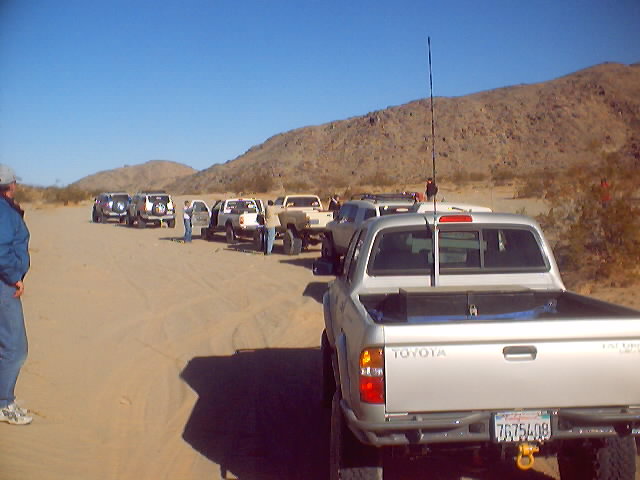 Turn off to Wrecking ball.
Al heading off to Wrecking Ball.
Awesome GPS labeling.
Parking for the drivers meeting.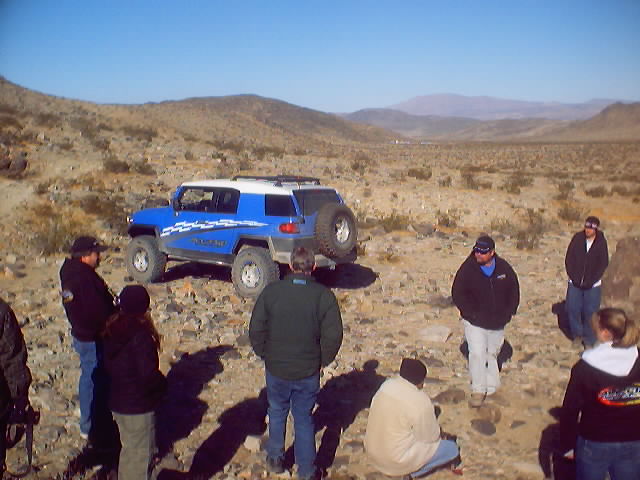 Fissure Mt. on Robert's new Iway 500c.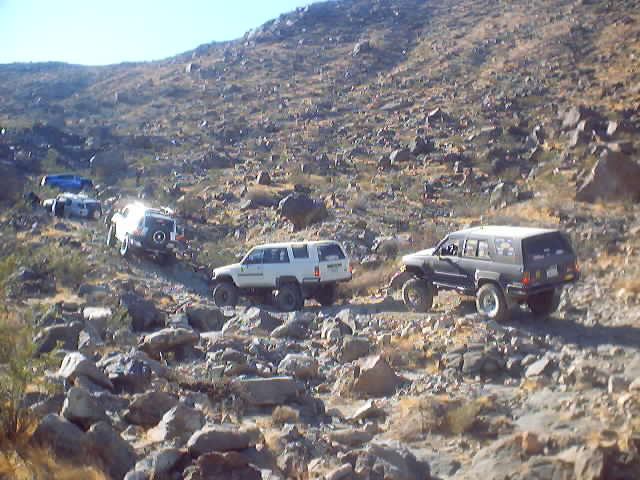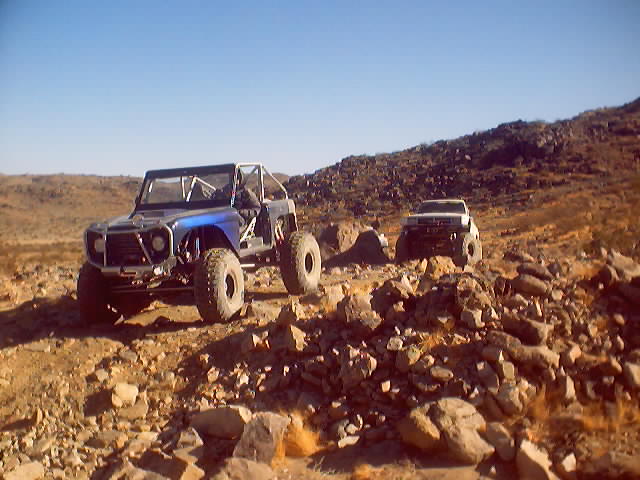 Wayne in his dove tailed Bronco.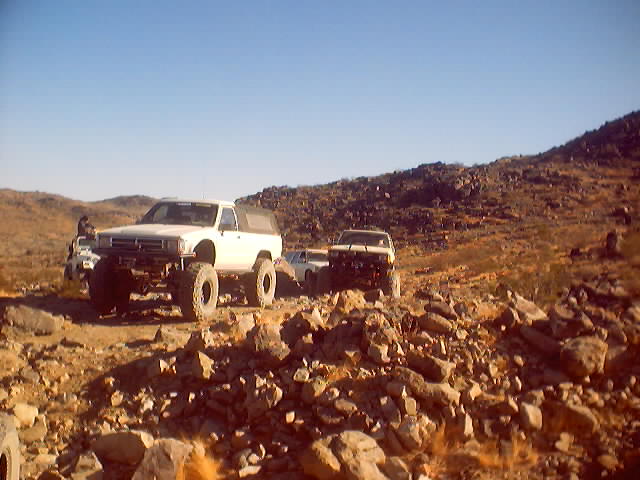 Dave waiting his turn.
Jon spotting an FJ Cruiser with all the ALLPRO goodies.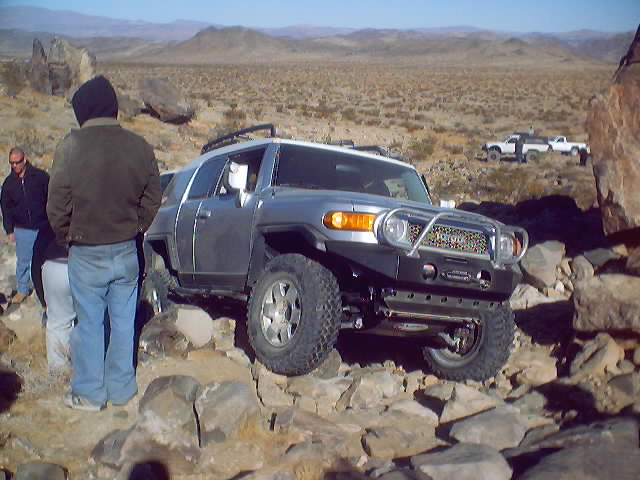 Not an FJ mall cruiser.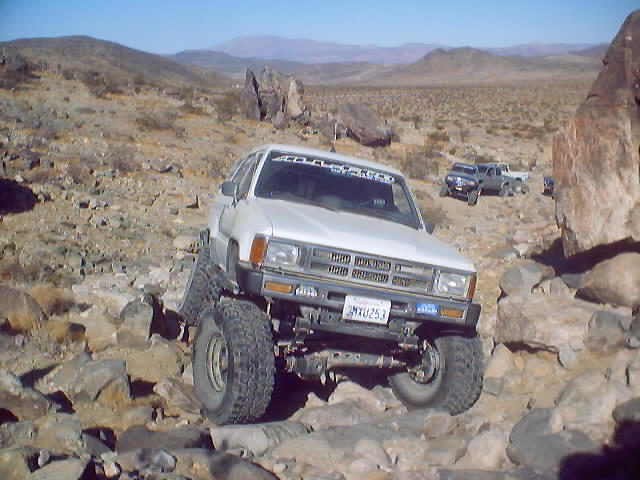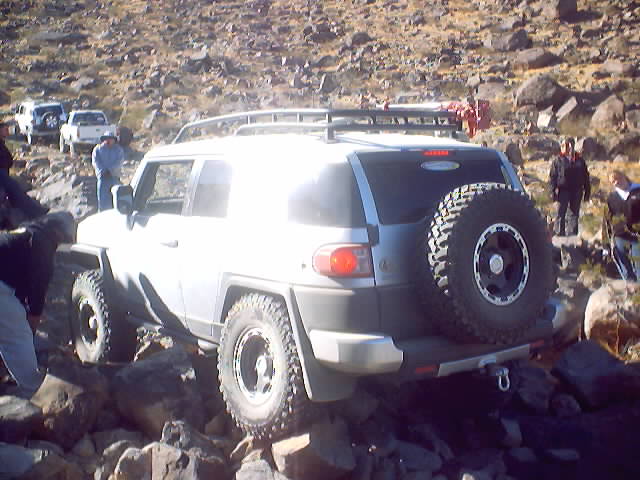 Andrew making quick work with IFS.
Andrew "I hope I win an SAS kit!"
Steve Riffel monument and turn off for the trail.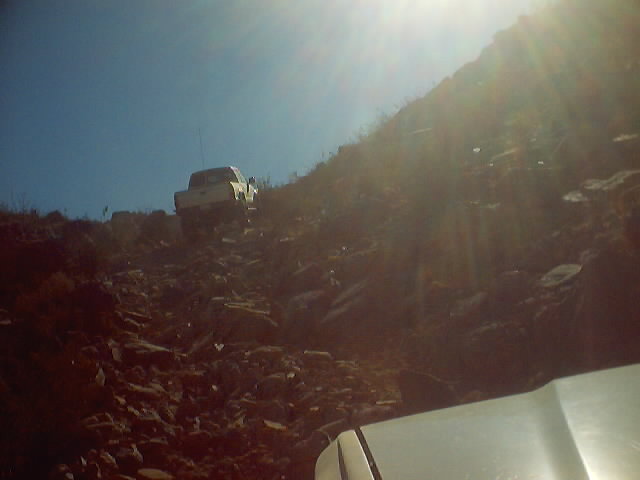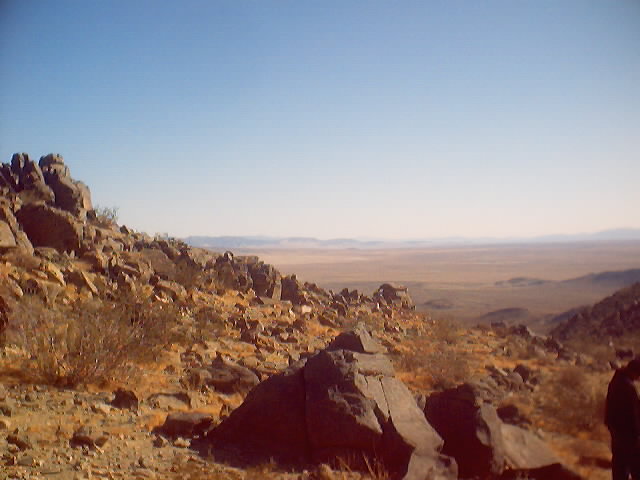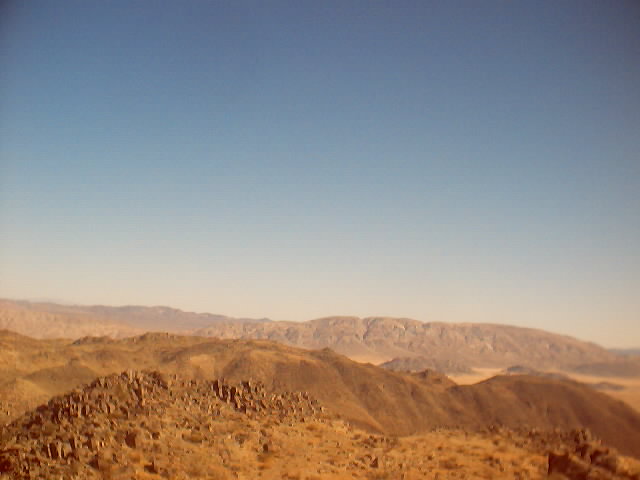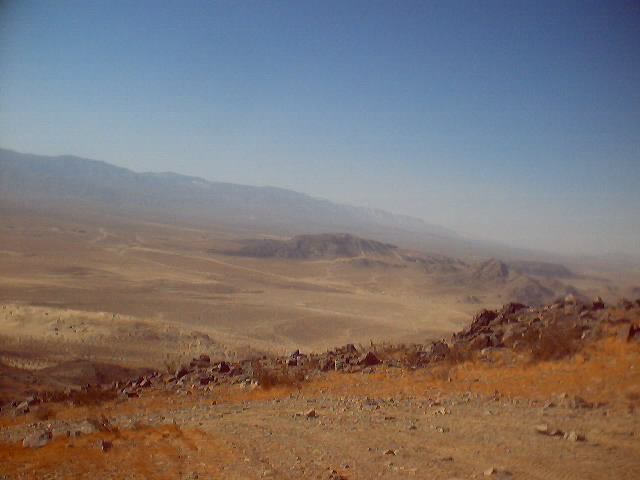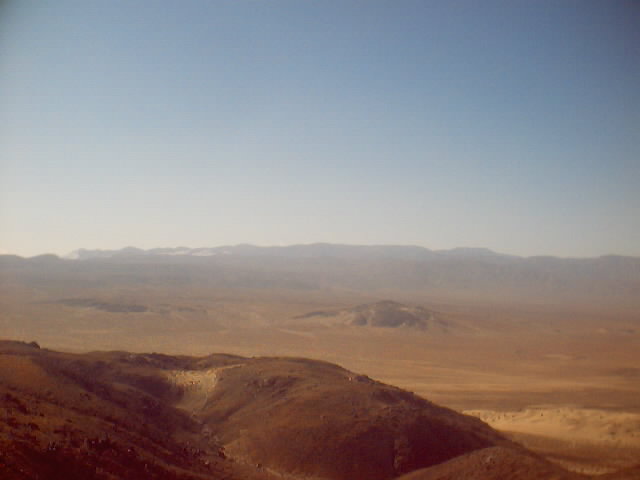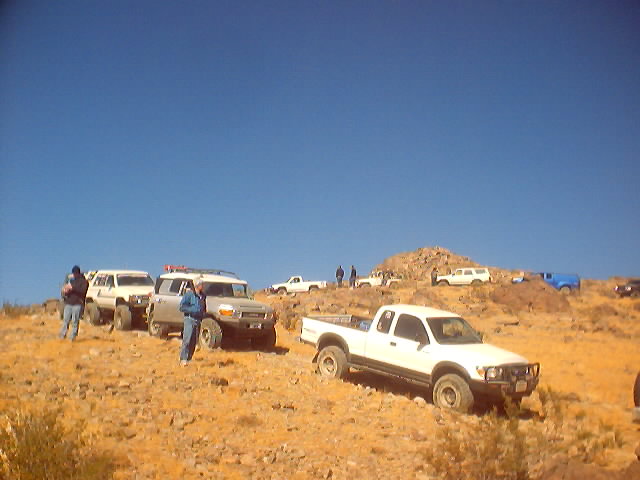 Lunch break at the crest.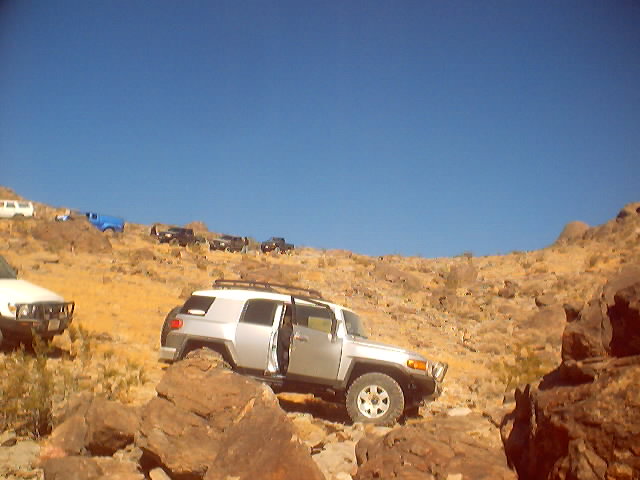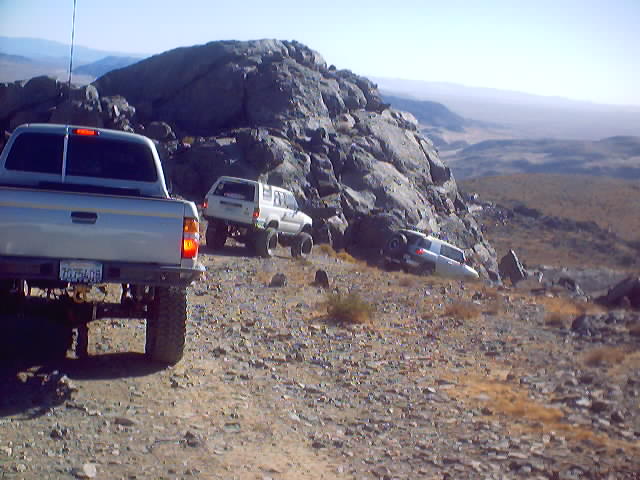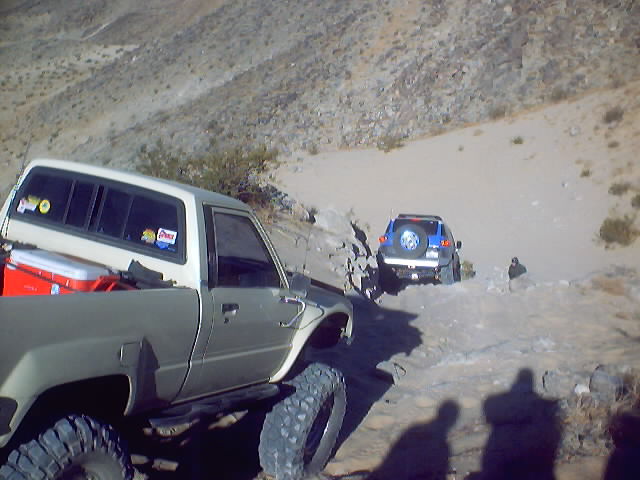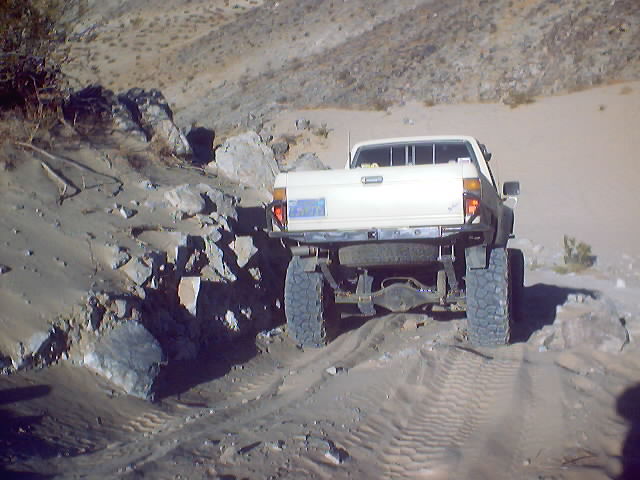 Rob coming down the final descent.
Little pucker factor. But not really.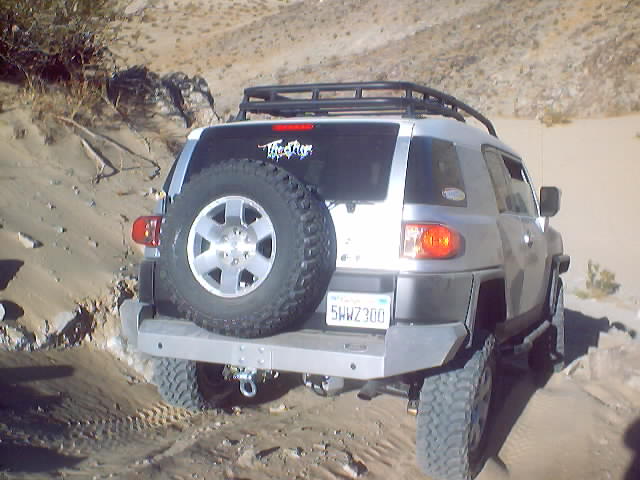 Ending off the day at the dunes.
We head over to Jack Hammer to meet up with Dave and Wayne and JD.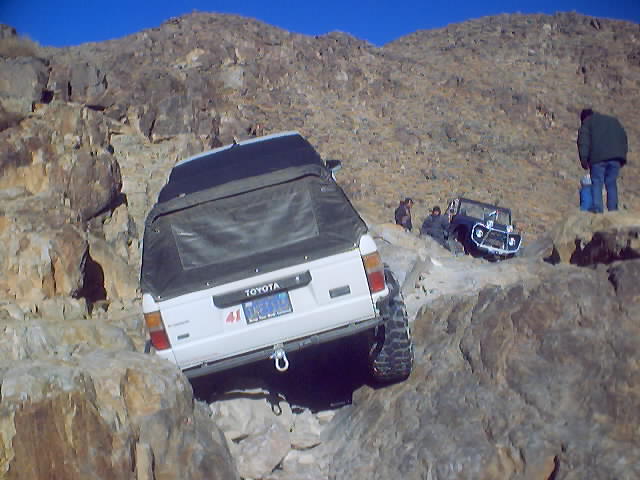 Only to find Dave out of gas and stuck on the water fall.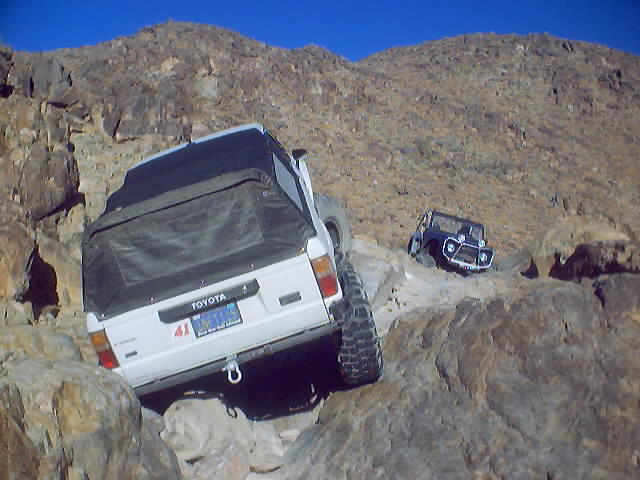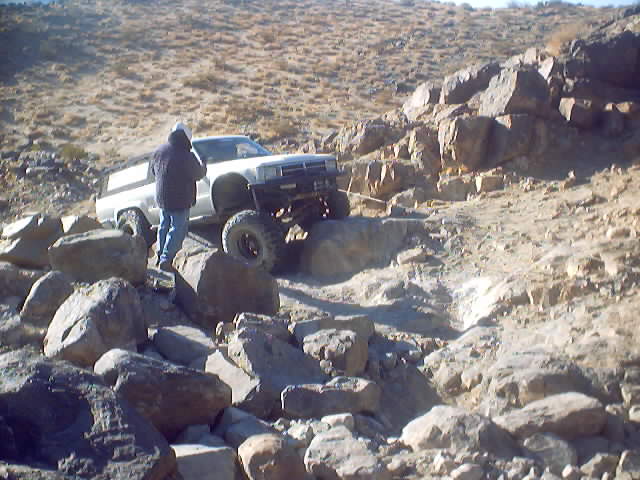 So Wayne hooks up his winch and pulls Dave forward.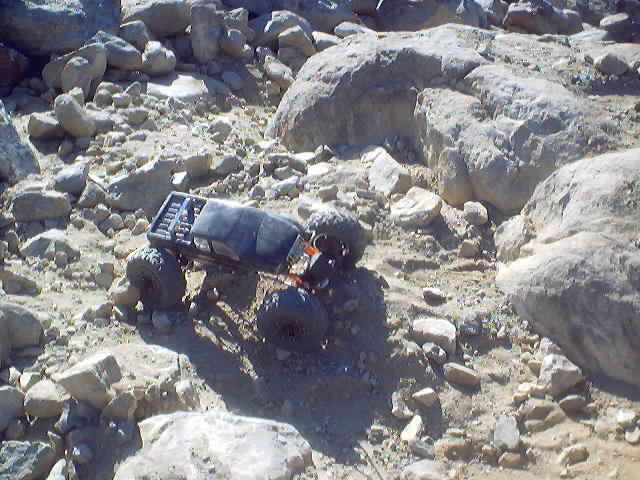 The RC car makes quick work of the water fall.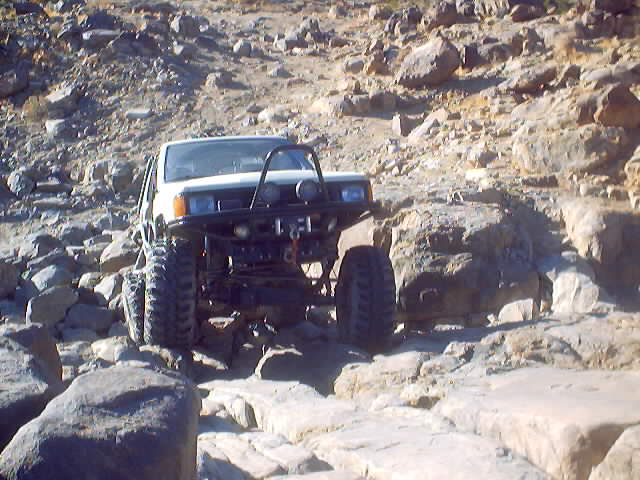 JD coming up the interesting line to get Dave some gas.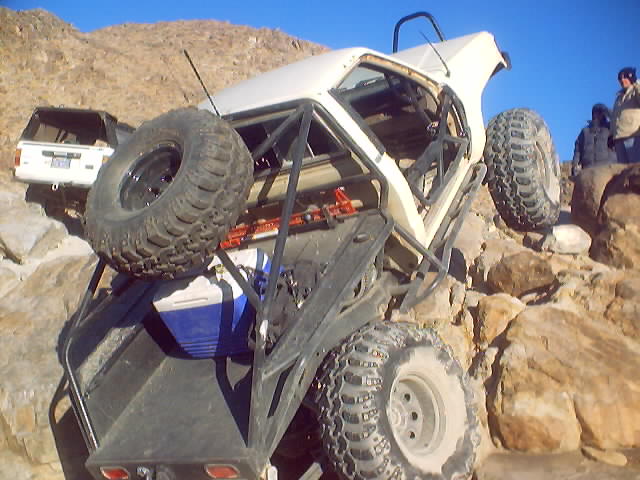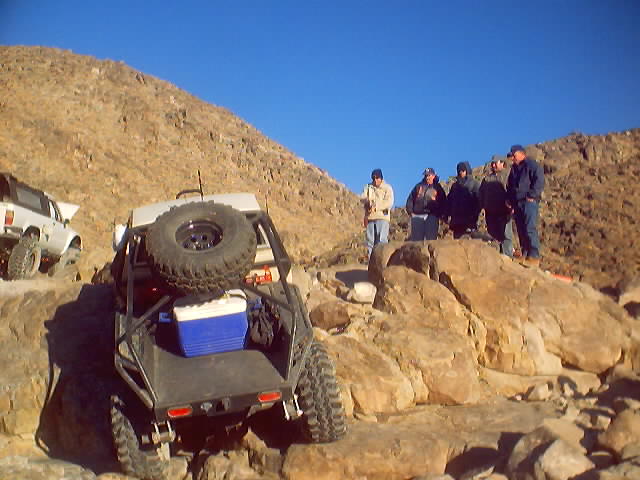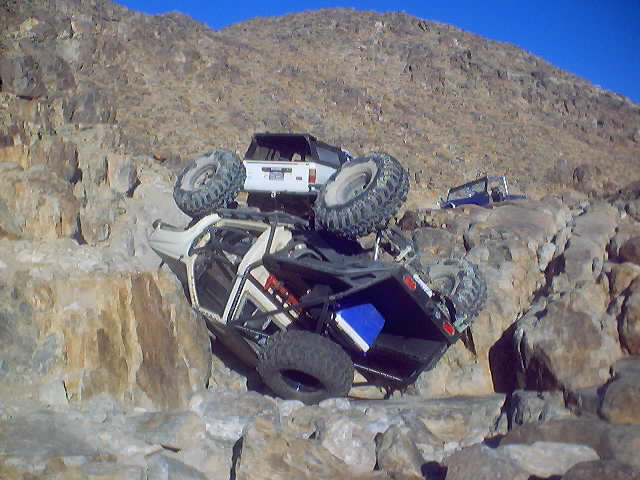 Maybe just a little too interesting of a line and goes over.
Making sure JD is alright and have a good laugh.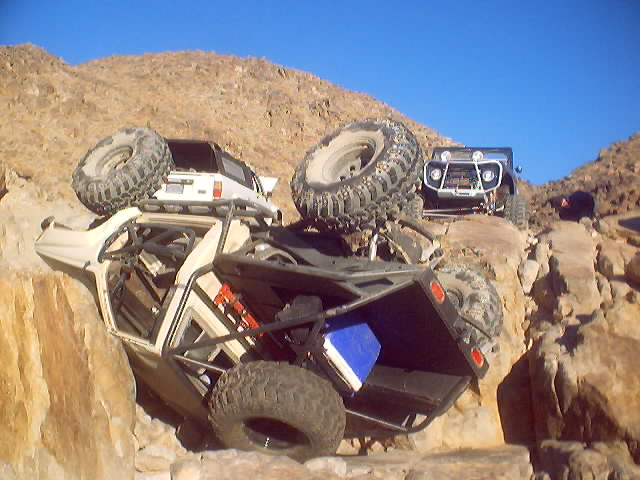 Nasty spot for a roll over.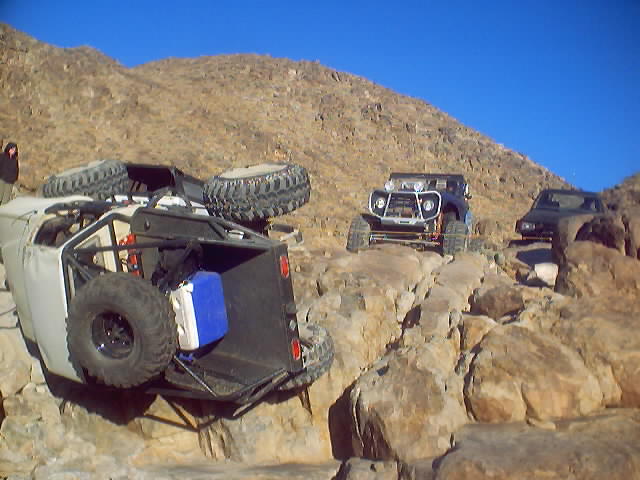 We decide to hook up two vehicles and winch him up the ledge.
The Allpro nerf bars work awesome and hold in place.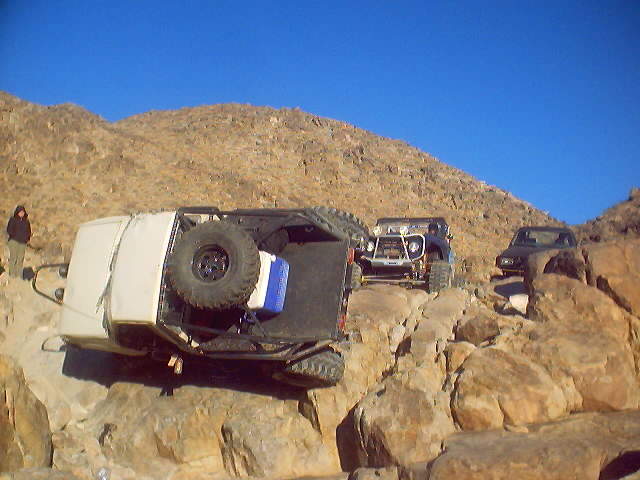 About a 3ft ledge and he's pulled back over.
Only to be in a really awkward position.
One winch lets out while the other one tugs.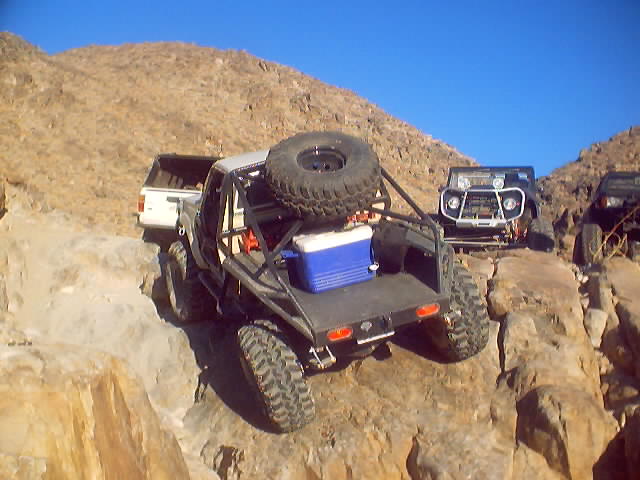 And he's let back down slowly to safe ground.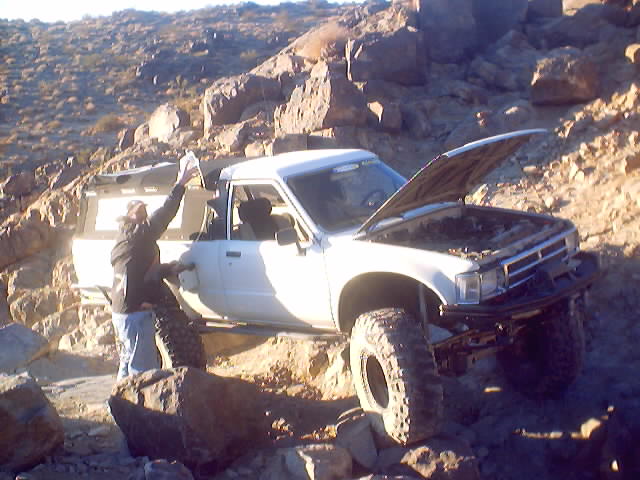 Dave Happy he got his gas and can make it back before dark.