Nick "Locals Only" Diehl 2000 Toyota 4runner LC harmonic balancer 32x11.50 BFGs
Matt "From the land down unda" Western Sweet double cab 1984 2.4 liter diesel 5 speed.
.
Jay "The Rock" King 80 Custom Truggy sitting on 37's Sporting a God awfully high lift.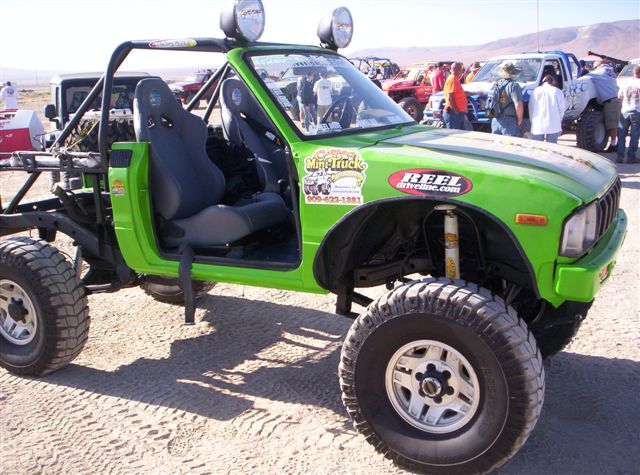 Troy "The Homo on the phones" 83 P/U fully built in 2 weeks by Calmini trucks
Joe "Bring it on over we'll get it fixed" Mckay 07 Tacoma Double Cab.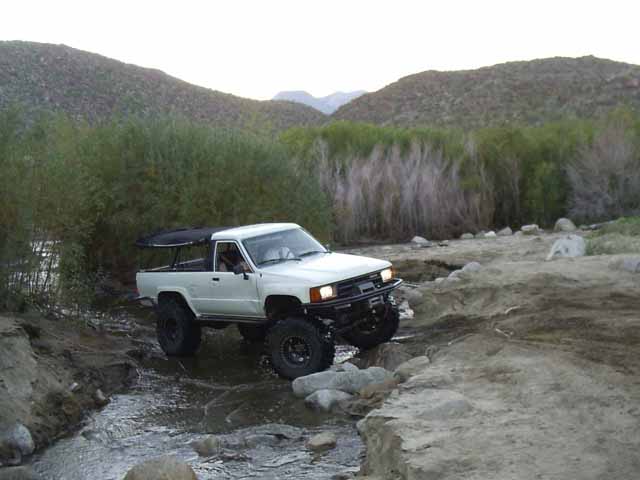 Dave "Discount Dave" Reiner 85 4runner sporting the Proto of the Triple X-crossmember.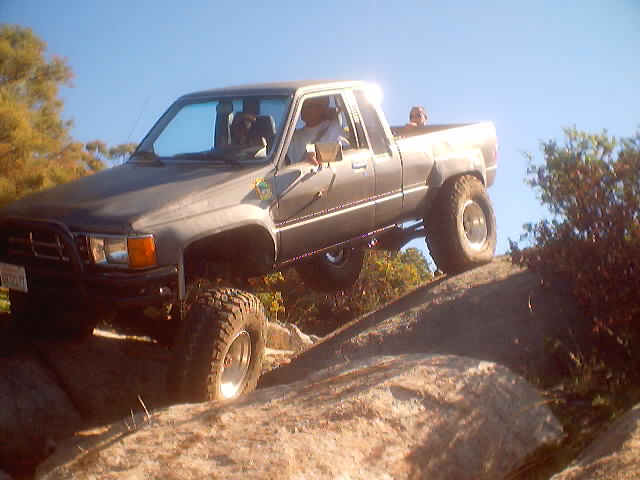 Albert "My drive shaft slipped out" Devlin 85 Xtracab sporting a home built square tube driveshaft.
Eric "I

my tires before each run" Hansen 85 p/u sporting Proto 2inch buggy springs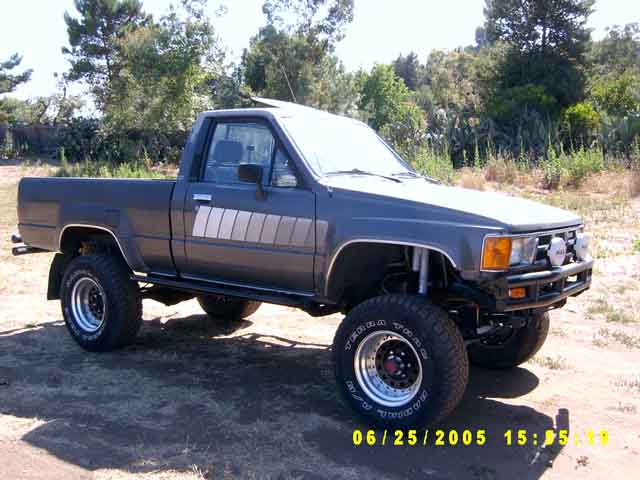 Bryce "College Kid" Dupriest 84 p/u sporting a home made front tube bumper.
Andrew Shinnefield

92 Toy rear locked crawler bobbed pickup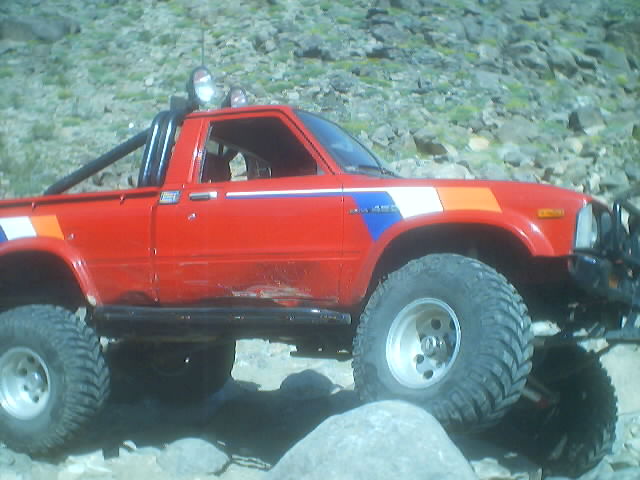 Noe "Noah I keep having to add stuff to the truck I want to sell" Alduenda 81 standard cab locked with cross over steering.

Kenny "SukiVet" King 88 1/2 Suzuki Samurai spooled in the rear and a Calmini 6.5 to 1 T-case

Tyler "No Locker" Elston 85 4Runner 3inch lift and some mudders (Lookin' for some fun in Northern CA)

Robert Sadler Flexing out his full size

Dave "The disabled guy" 87 Landcruiser with the cool little trail dog

Chris Puder 85 toyota on 37's and Exo'd.