Robert finds himself a tow rig for the weekend.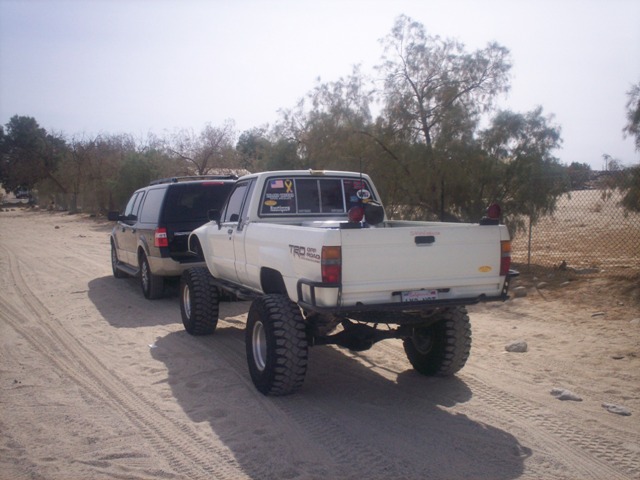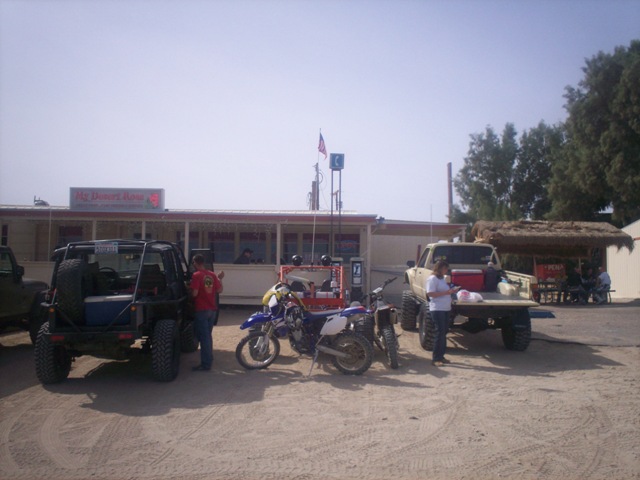 The Desert Rose Ocotillo wells.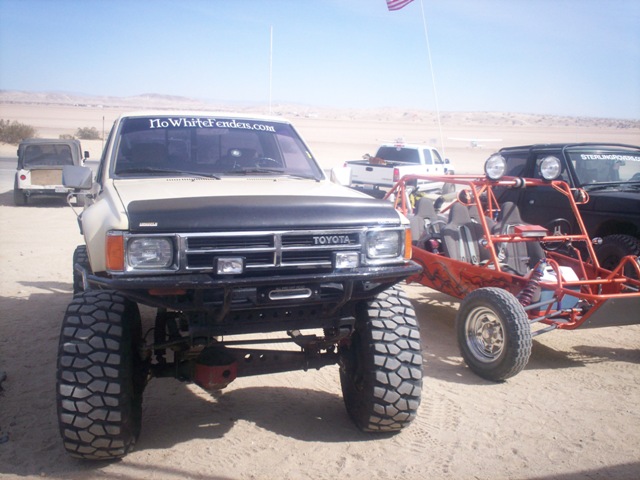 Looking good while waiting for the others to show.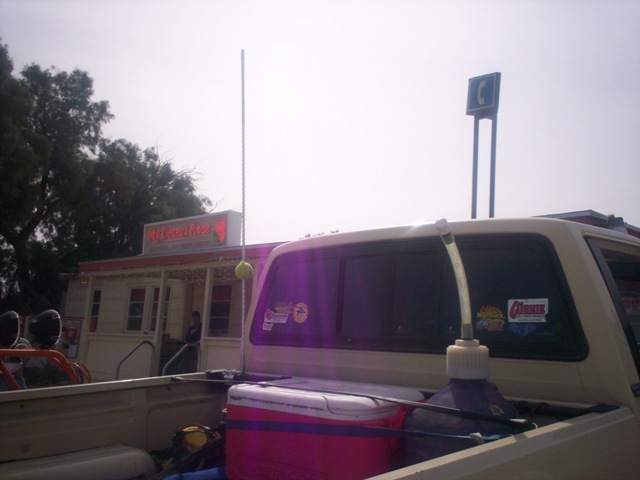 Spare gas is helpful way out here.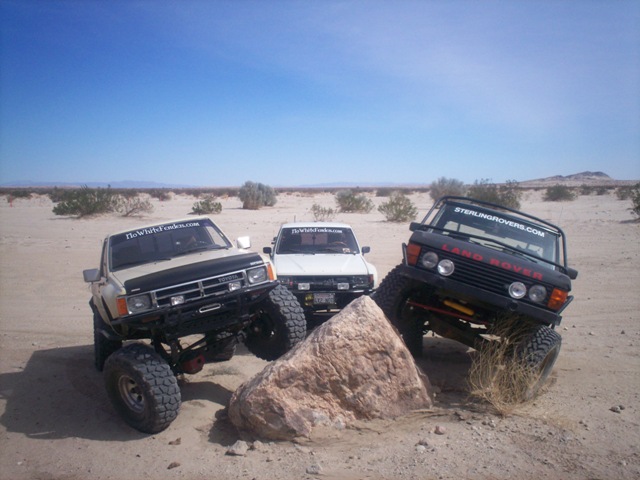 Scott and Rob find a rock to flex on before heading out.
Terry from All Pro FJ cruiser (will he actually ever wheel it?)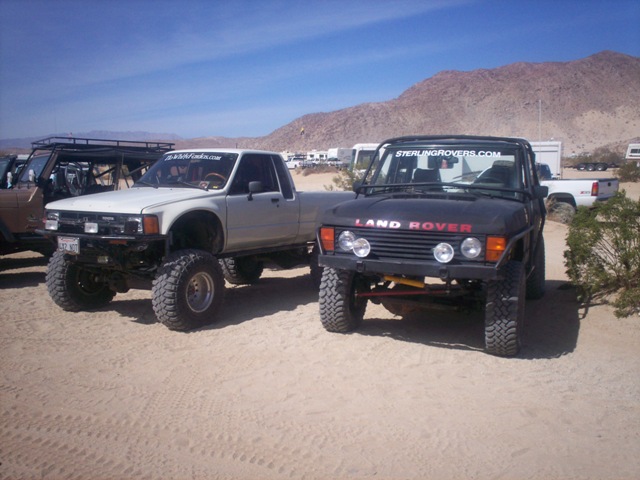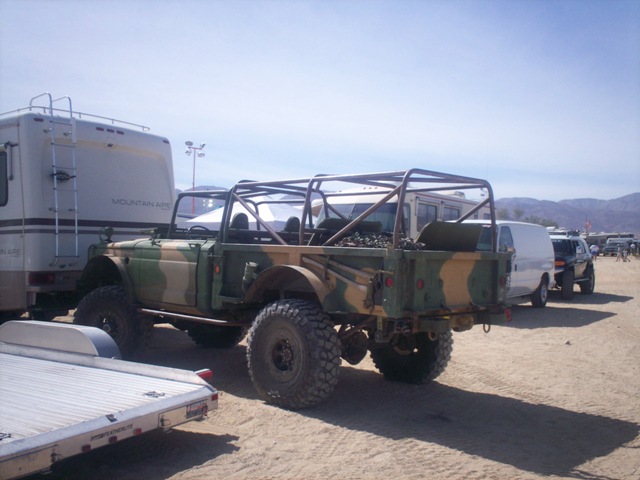 Big Military iron.
Hard to find a spot to park around here.
Rap around bumper.
Moon buggies are always nice.
Team purples new buggy.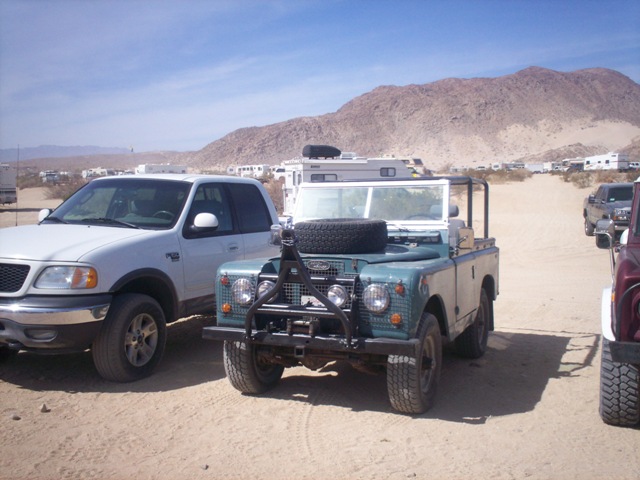 Series III!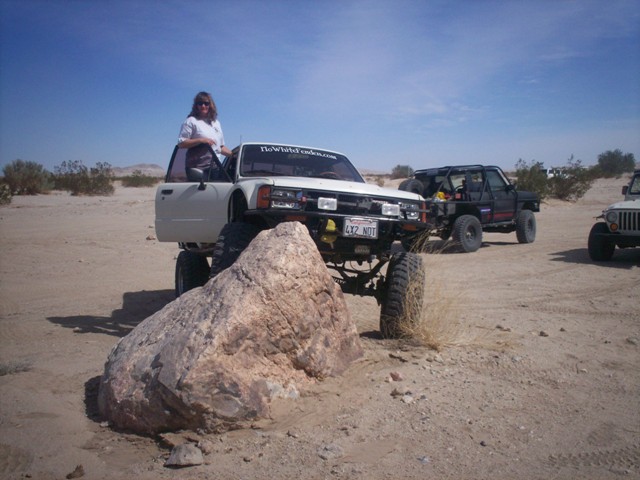 Theresa posing for the flew shot.
Scott looking for trouble to get in to.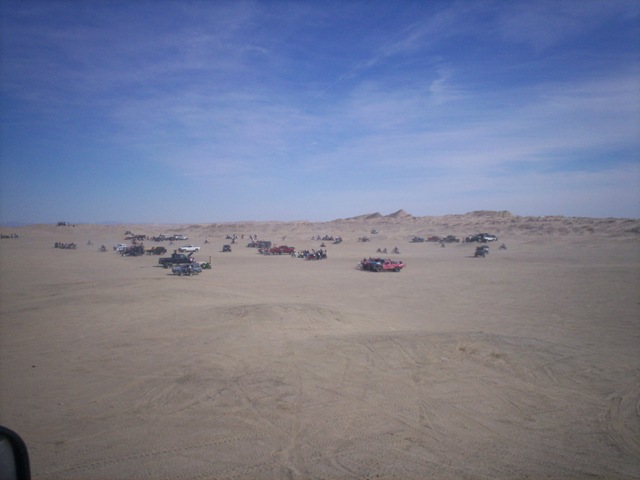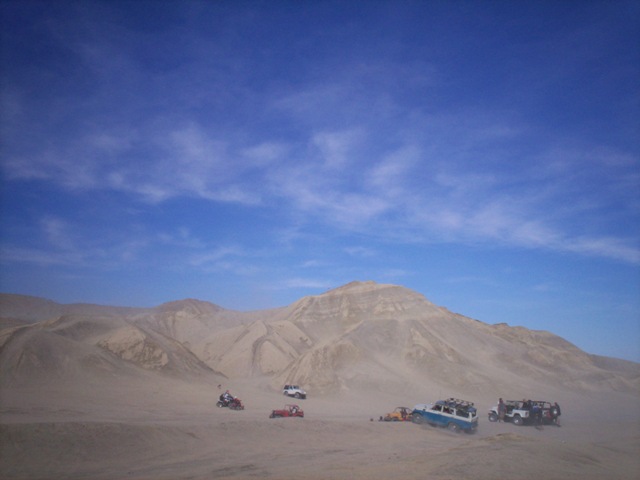 Old school Land Cruiser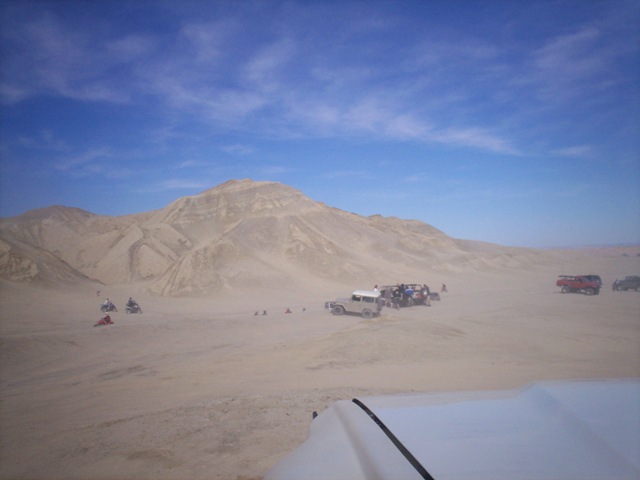 Followed by an FJ40.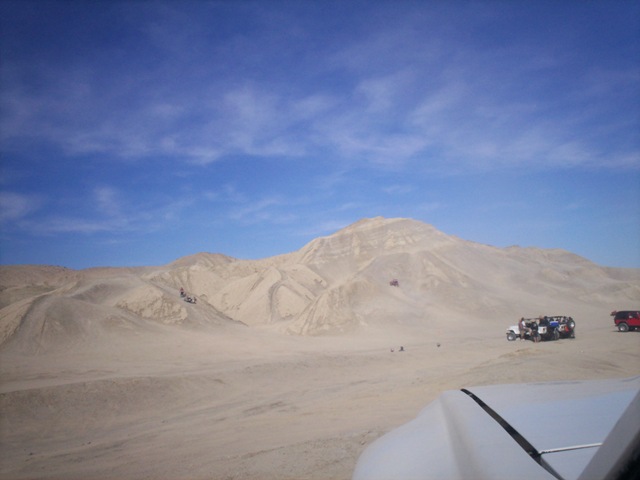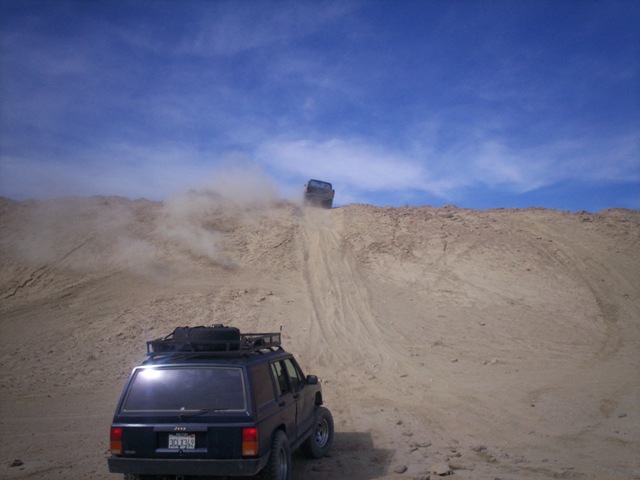 After watching the V8 make it.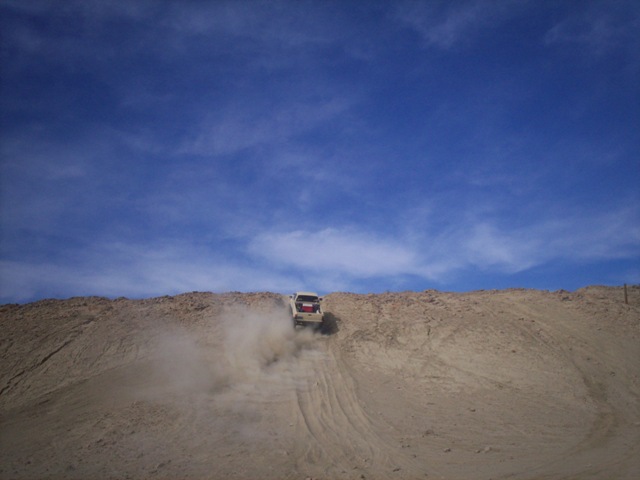 Rob decides to show that 4 cyl is enough.
Up comes Scott in the Rangie.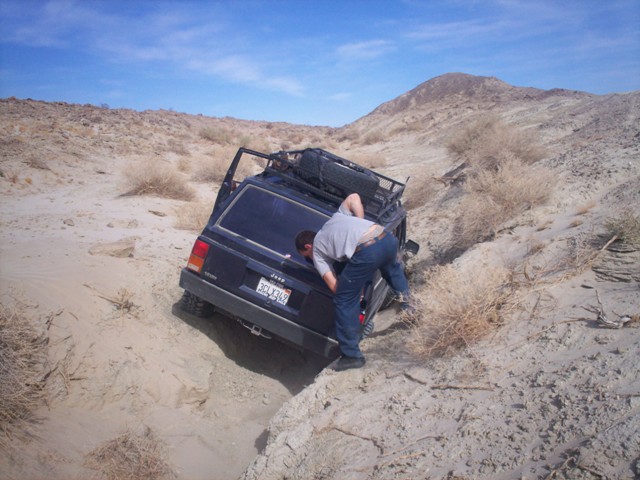 Following the crack
The Cherokee gets pretty stuck.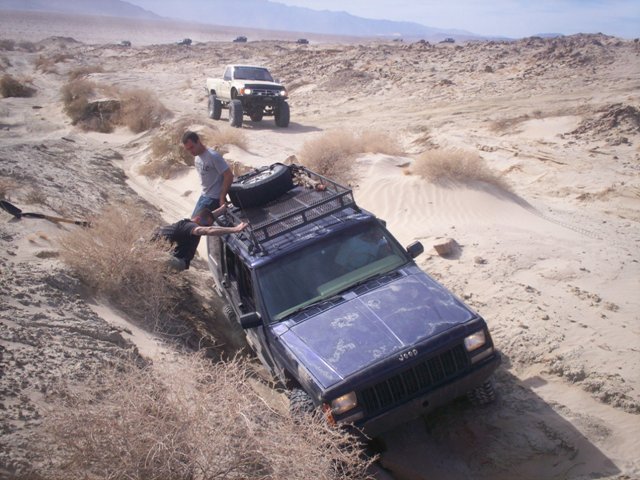 With a little help we get his extracted.
So Scott decides to try it.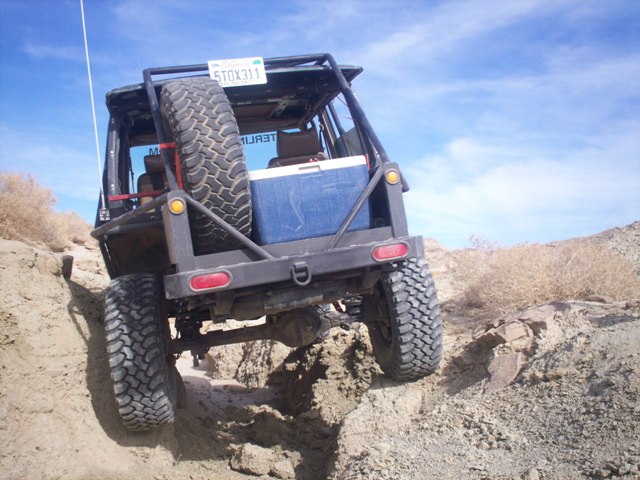 Well he made it a little further only to......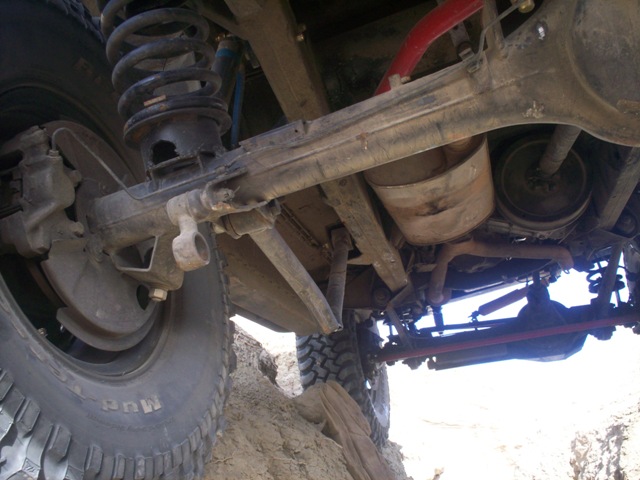 Bend a drag link.
So a come along was used to pull the link straight enough to drive.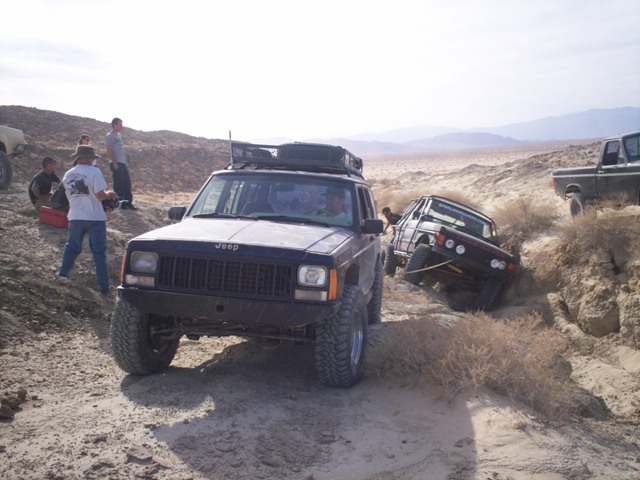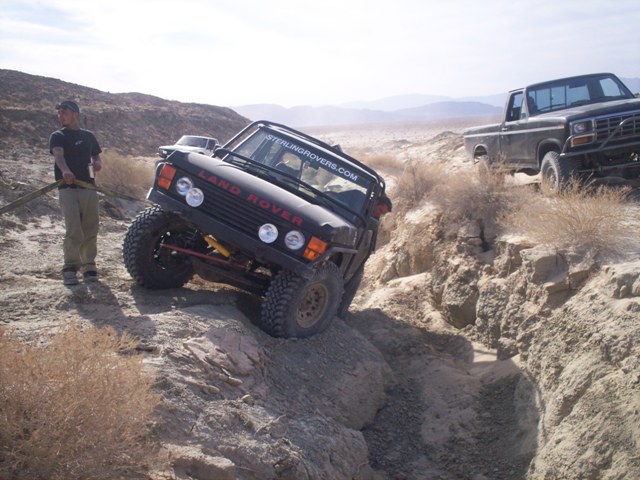 Scott wishing the Rover was right hand drive now.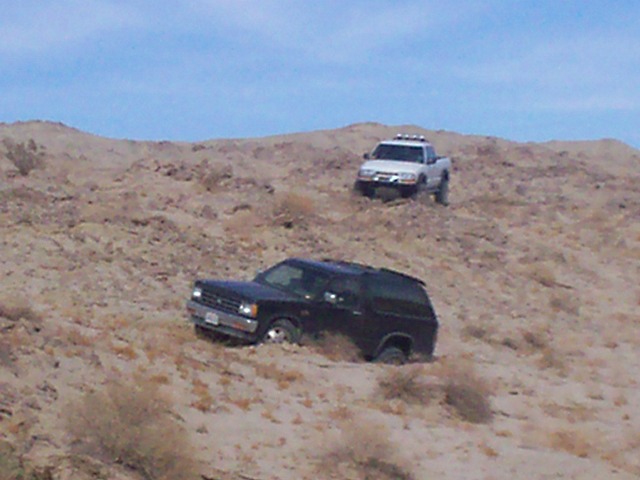 Then we all watch as a blazer buries himself up to the frame. (always stop if your wheels spin!)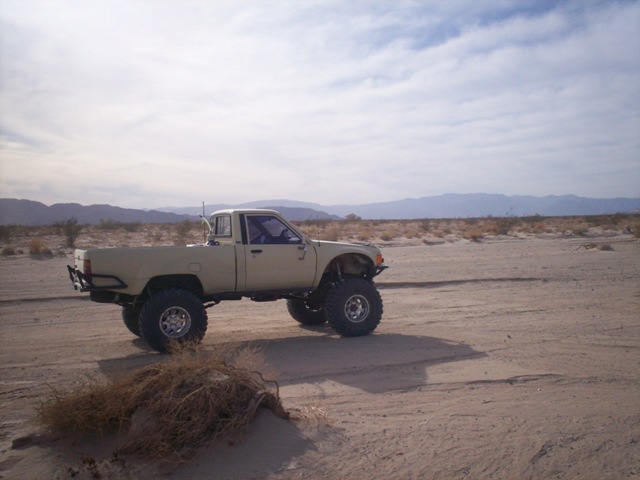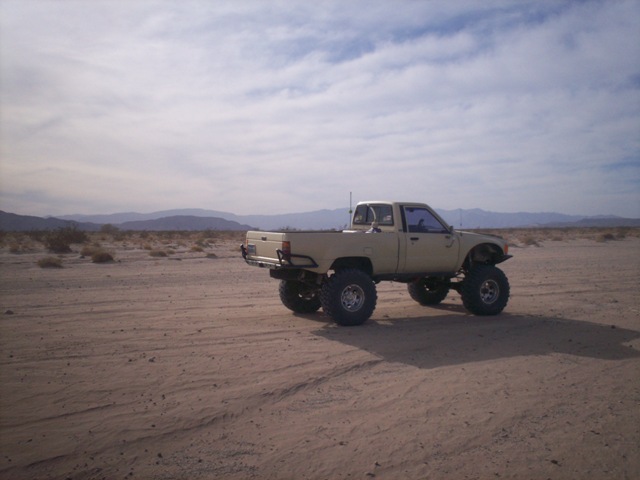 Geo Cache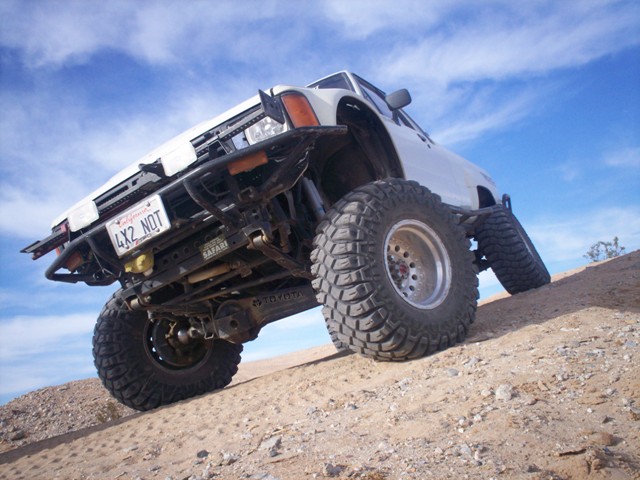 After dropping the Rover off we take off again to find some trouble.
Nice rocky section.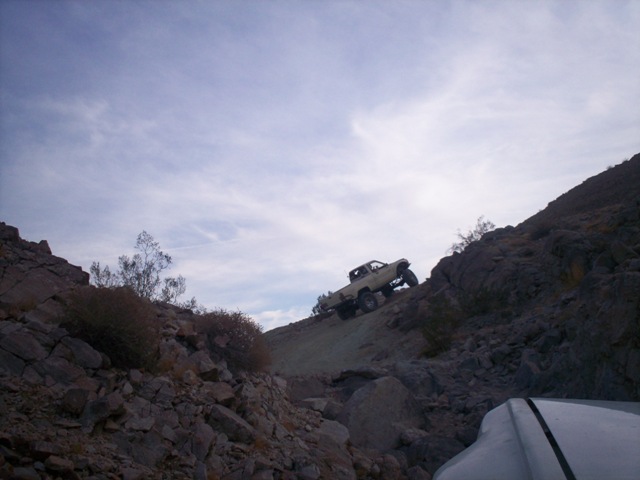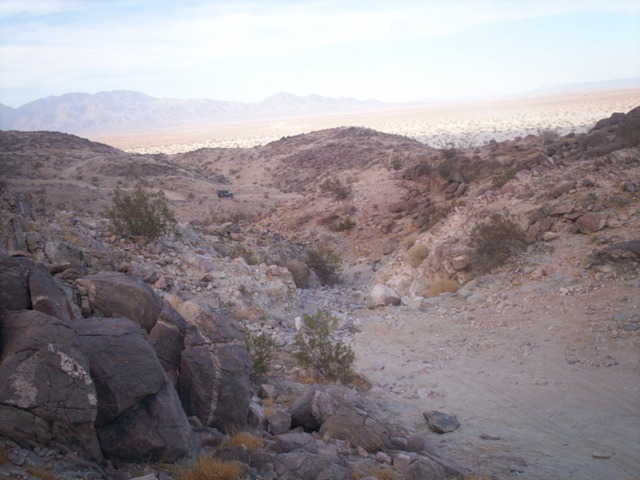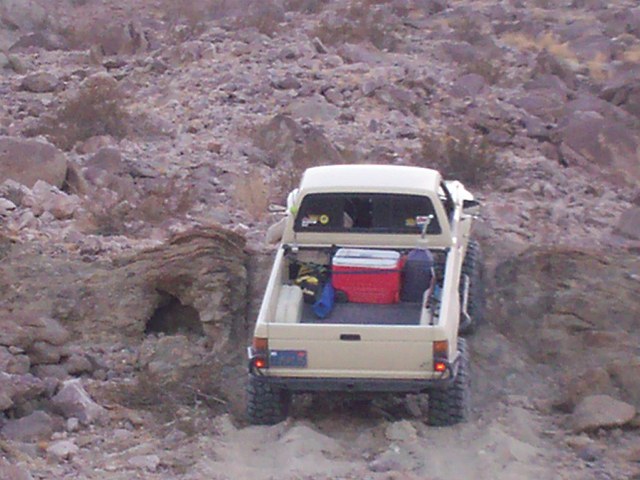 So I try a spot that looks challenging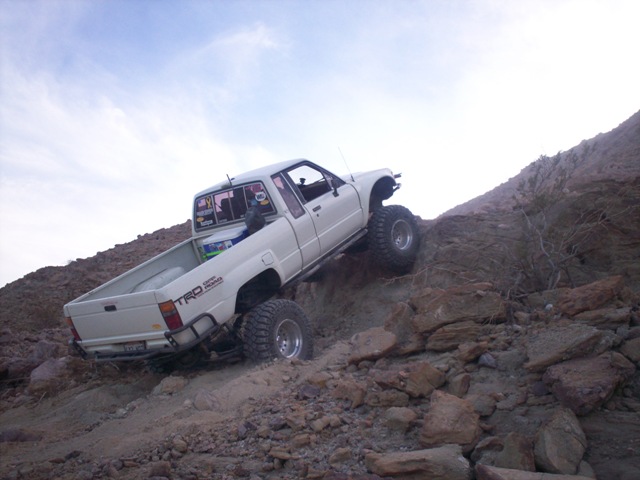 Robert tries it out.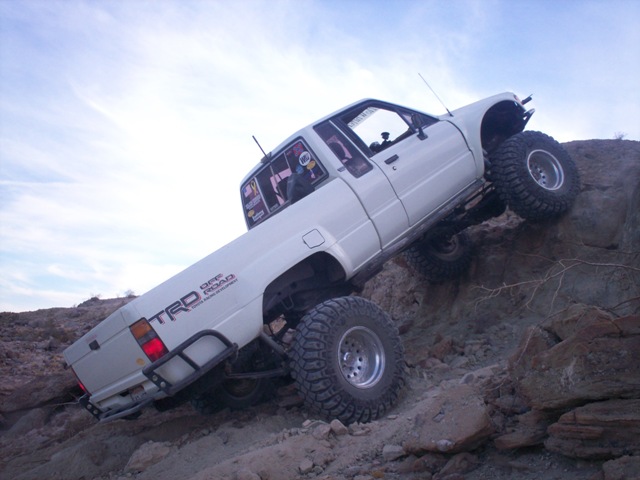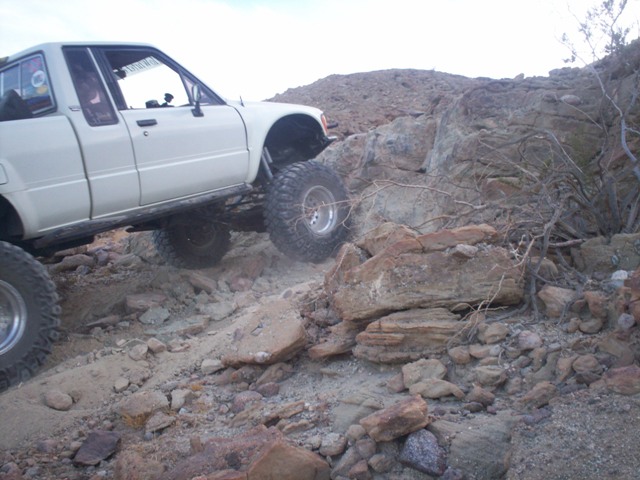 And after a couple attempts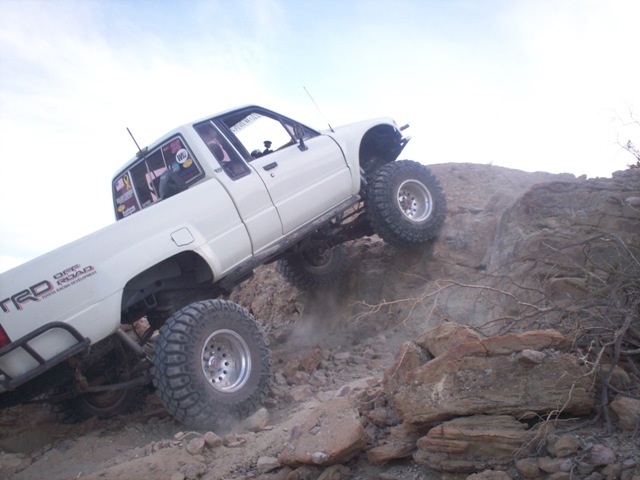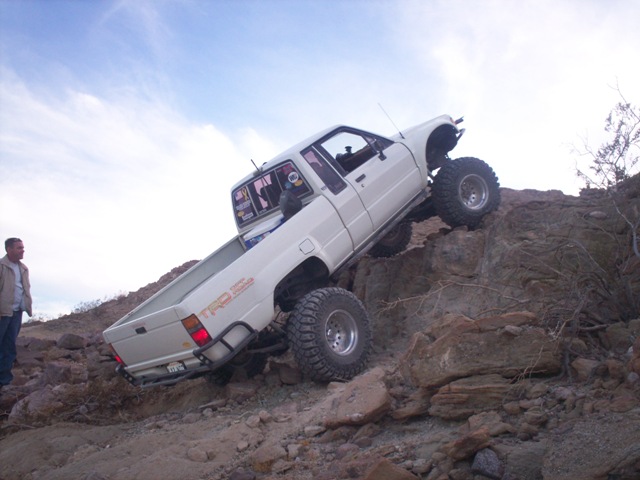 Gets the front end on top.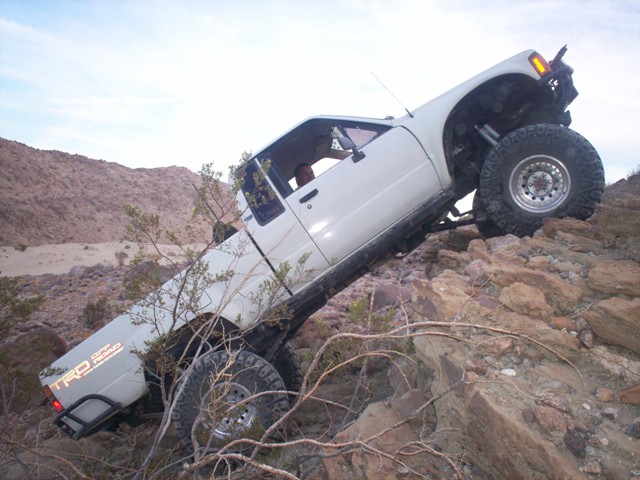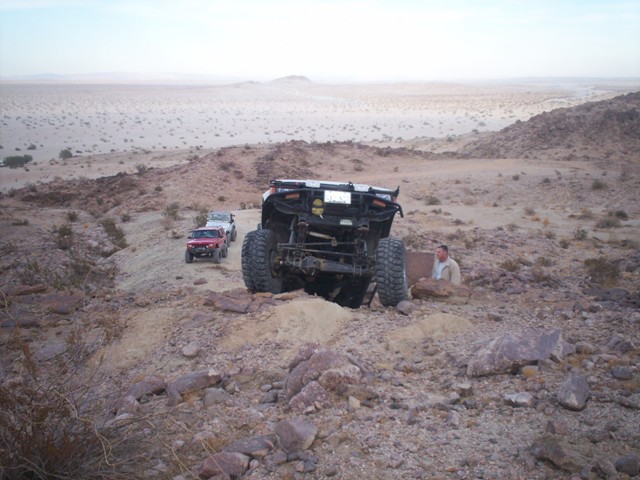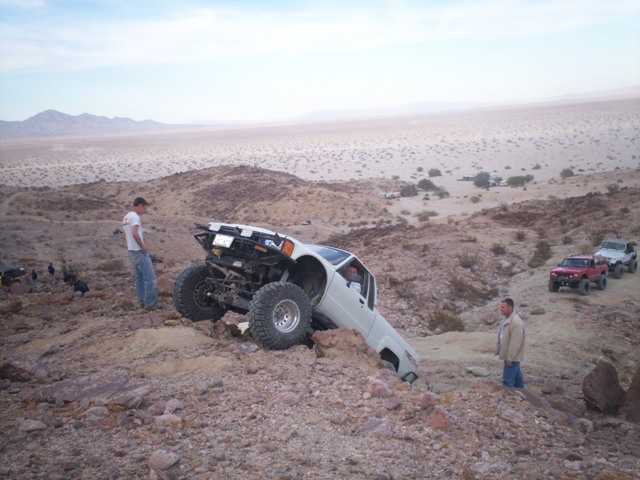 So naturally Rob has to try it again
And makes it.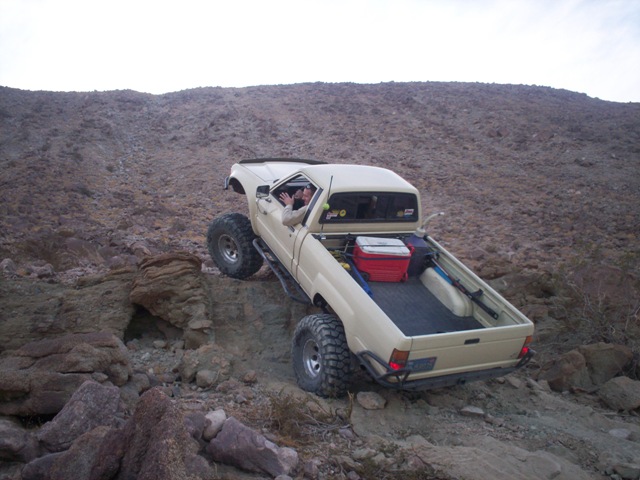 It was so steep my wash fluid was draing out of the squirters.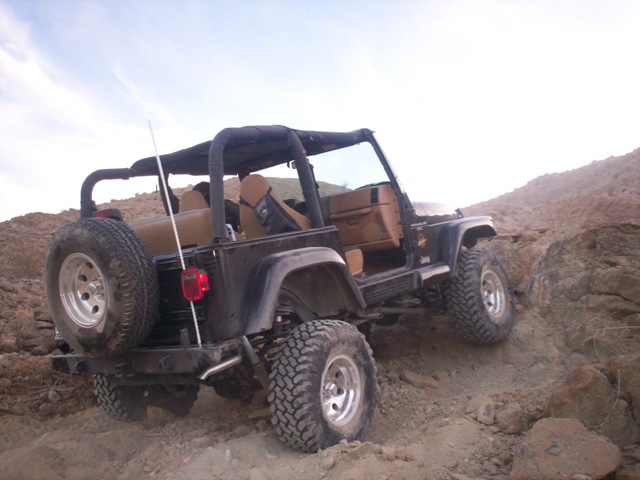 So was talk a Wrangler in to trying it. but fails.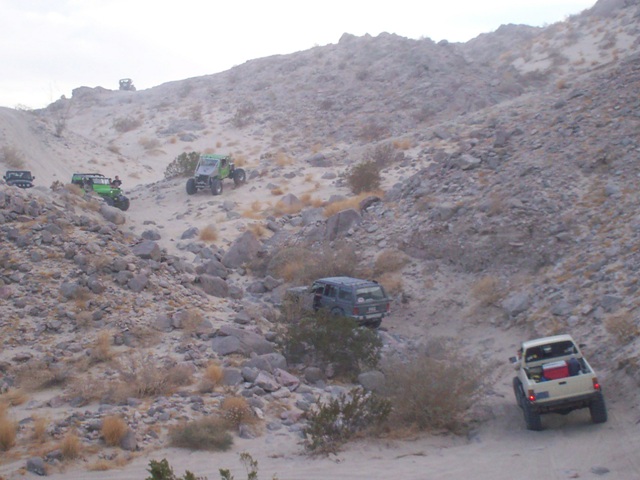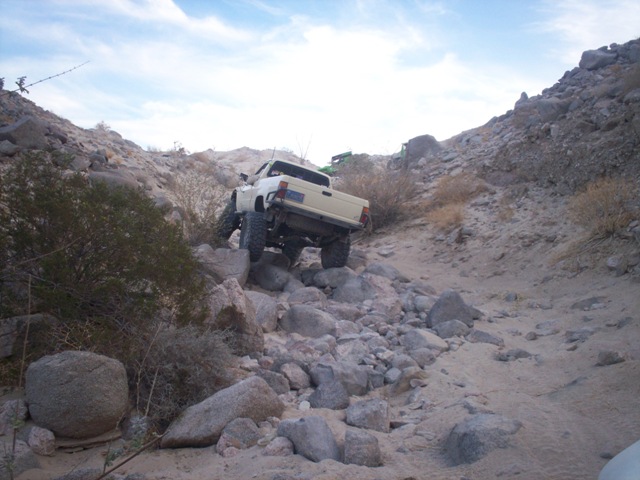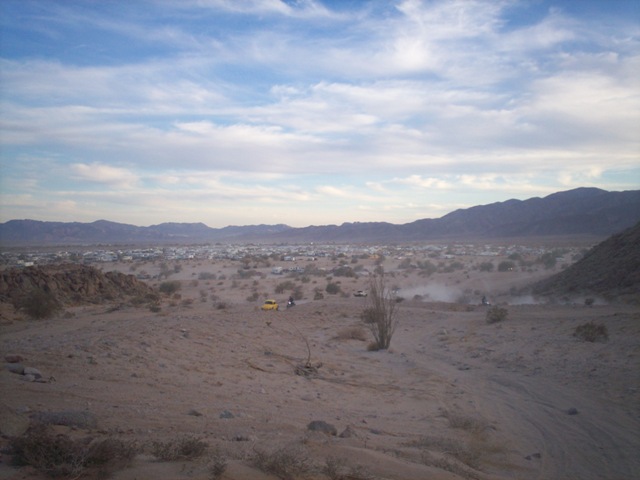 At the top of blowsand.
Parking spot at the top of blowsand.
Finding extreme obstacles in Ocotillo was tough.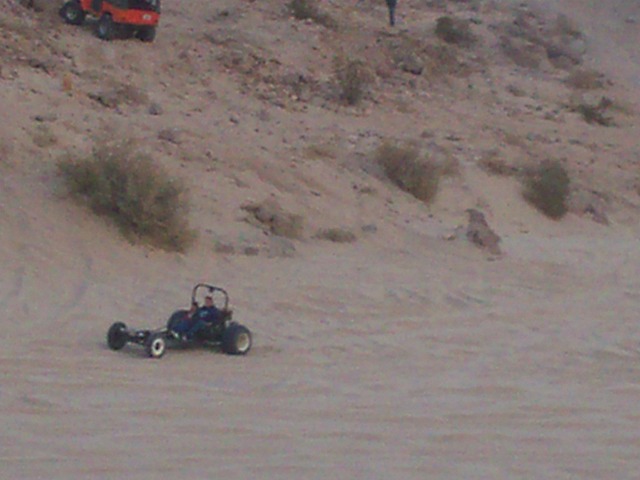 Old school buggy doing what it does best.
Rob helping out passengers after roll over.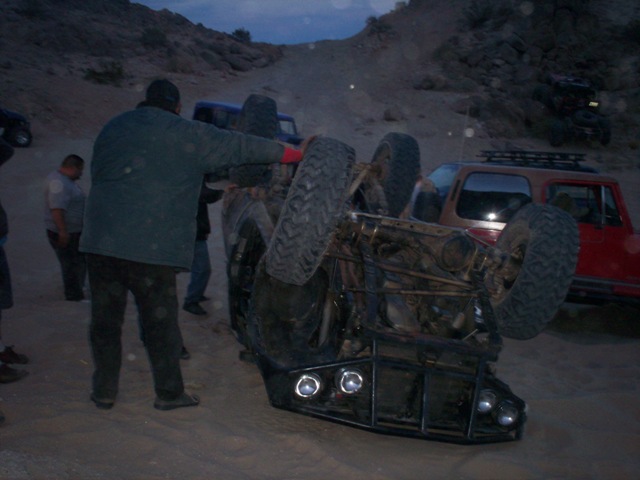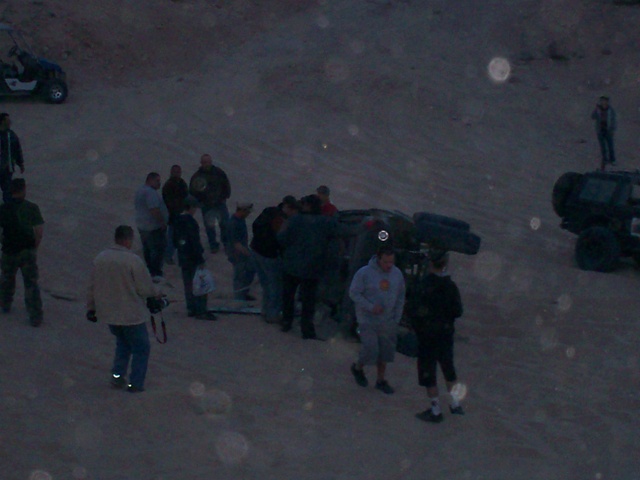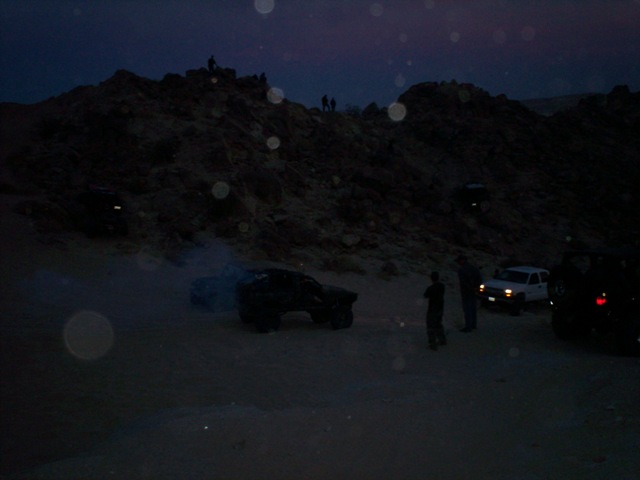 Truck starts right up after siting.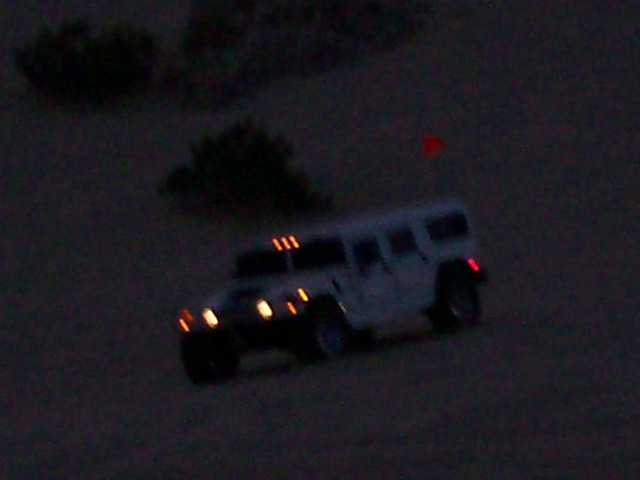 H1 running blowsand at night.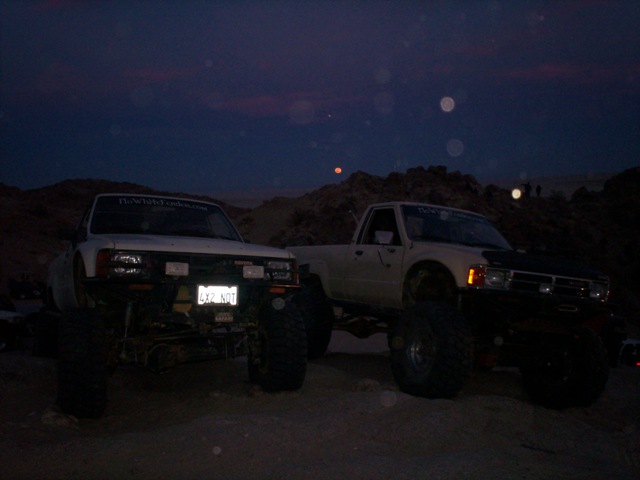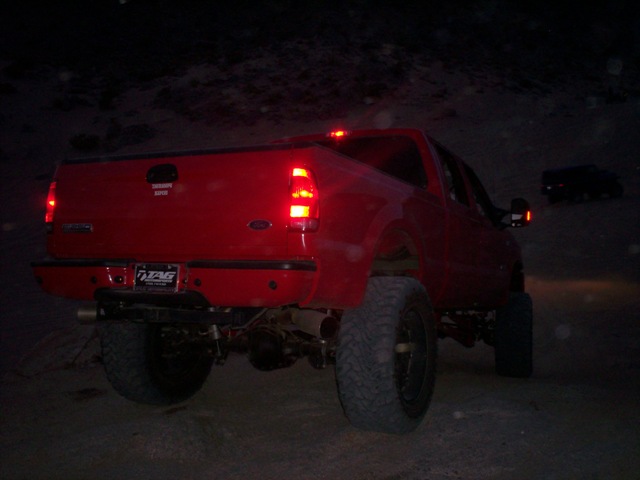 F250 decides to bail out from doing the hill.
RJ blows up the hill to end the night.